Dr. Alaa Mushtaha
Assistant Professor - College of Business Administration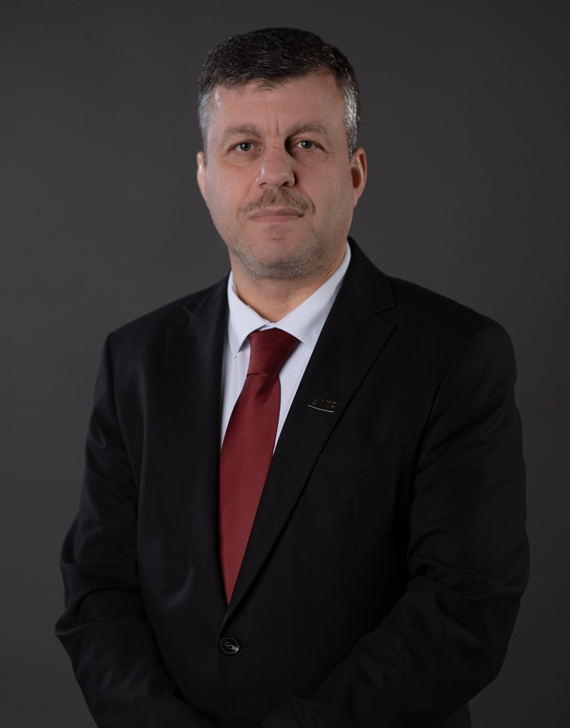 " ?>
Dr Alaa Mushtaha is an Assistant Professor of Healthcare Management at the American University in the Emirates. He has an extensive experience in healthcare, consultation, and academia and has worked at several colleges and universities in the United Arab Emirates. In addition, Dr Mushtaha has held various leadership positions in multinational healthcare organizations to oversee operations, strategic planning, and performance measurement.

Dr. Mushtaha holds a DBA with a specialization in Business Administration from the United Arab Emirates University (UAEU) and a master's degree in Healthcare Management from the Royal College of Surgeons in Ireland (RCSI) with a bachelor's degree in Medical Laboratories.
The research interests of Dr. Mushtaha are related to Balanced Scorecard (BSC) implementation, Critical Success Factors (CSFs), Organizational Performance, Total Quality Management (TQM), Corporate Social Responsibility (CSR), Innovation, and Strategic Management.
Dr Mushtaha's future research interests pertain to the innovation of BSC implementation and defining its critical success factors in the healthcare sector. He is an advocate for BSC implementation in the healthcare sector in the United Arab Emirates and has participated in several international conferences in the United Kingdom, Turkey, and the United Arab Emirates.
In addition to teaching, research, and healthcare experience, Dr. Mushtaha is also highly dedicated to community development.
Conference Proceeding
Publications
Take the next step towards you future career.