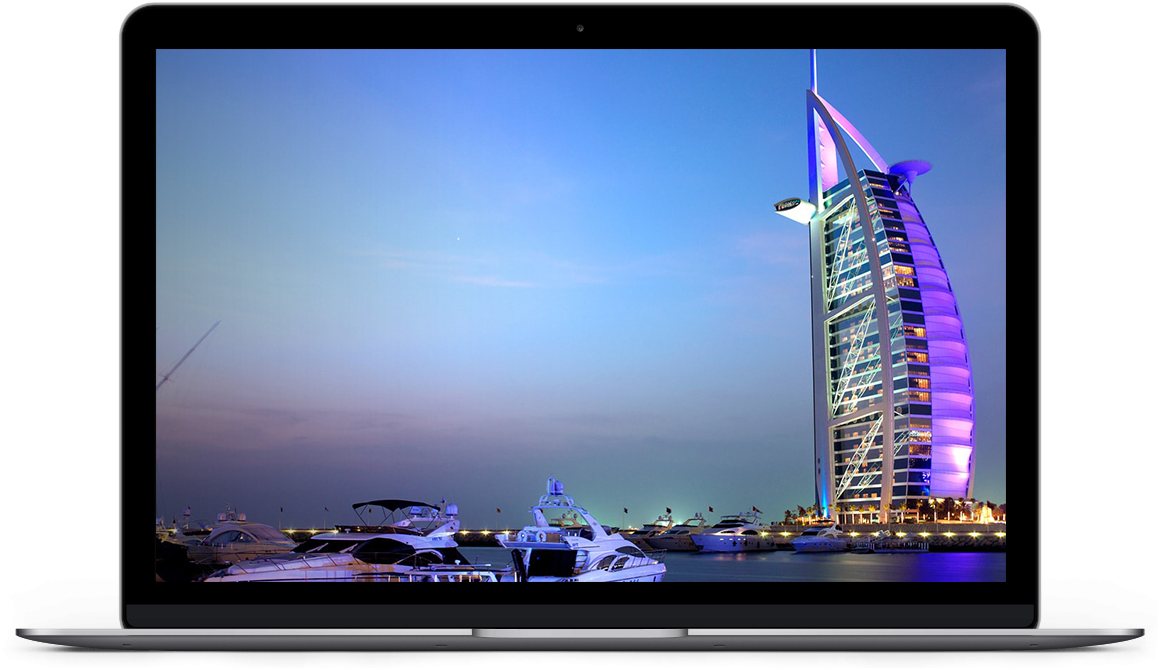 The American University in the Emirates is located in Dubai, United Arab Emirates, one of the most thriving and exciting modern cities in the world.
Dubai is known for its year-round sunshine, fascinating deserts, endless beaches, luxurious hotels and shopping malls, heritage attractions and a thriving business community. The local Emirati people offer warm hospitality and are welcoming and generous to visitors, in turn receiving millions of leisure and business visitors each year from around the world.
Being a dominant business hub, most companies around the world hold an office in Dubai or operate in Dubai in some way. In addition, its environment of excellence in services and offering everything in one's desire influences new companies to open every day to cater to the population. For this reason, studying in such a business driven city can help anyone with a perseverance to succeed to find and build a prosperous career that is not only recognized, but also celebrated when taken anywhere outside of the city.
Dubai is a city that incorporates a home-from-home lifestyle, inhabiting a diverse population with people building their dreams from around the world. It is practically impossible to feel alone in Dubai as it beholds a community for every country, city and interest.
Dubai is home to approximately 52 institutions of higher learning, including 27 branch campuses from eleven countries around the world. Enrollment in private higher education institutions rose by 12% in 2012. These included several accredited at the federal level by the Ministry of Higher Education and Scientific Research, through the Commission for Academic Accreditation, as with the American University in the Emirates.
AUE is proud to be part of the dynamic City of Dubai, and to be engaged in developing and connecting the minds of graduates who will become an important part of Dubai's further development in the decades ahead, while also adding significant value to the region and the world. link