Mr. Khalid Salem Al-Halyan
Mr. Khalid Salem Al-Halyan
Group Chief Audit Executive at Dubai Aviation City Corporation (DACC)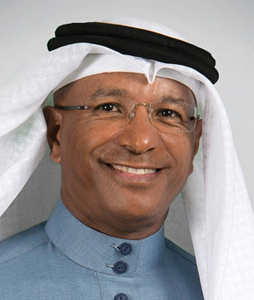 Mr. Khalid Salem Al-Halyan has more than 37 years of senior-level experience in several industries and is currently the Group Chief Audit Executive at Dubai Aviation City Corporation (DACC).
Mr. Al-Halyan started his career at the UAE Central Bank and moved to the Department of Economic Development (DED) in Dubai before joining the aviation industry in 1996. His initial remit was to establish the new Dubai Airport Free Zone (DAFZA) and head up the Finance Department, which he did successfully. Subsequently, he established the Group Internal Audit & Risk Assessment (GIARA) function at DACC.
Over the course of his career, he has been involved in establishing the DED, Emaar Properties, the UAE Internal Audit Association, and the UAE Golf Association, as well as working on restructuring projects for DUBAL, the Dubai World Trade Centre, Dubai Civil Aviation, and UAE Central Bank Banking Supervision. He has also assisted with the construction of a new facility for the Al Noor Special Needs Center in Dubai.
Mr. Al-Halyan currently serves as Vice President of the UAE Internal Audit Association, which is affiliated to the Institute of Internal Auditors (IIA), USA; as Chairman of Al Noor Special Needs Center in Dubai; as advisor to Amlak Real Estate; and as Chairman of Emaar South, Dubai. He holds an MBA degree from Bradford University in the UK and a BBA from UAE University, Al Ain.