Assistant Professor/ Research Support Director/ College of Media & Mass Communication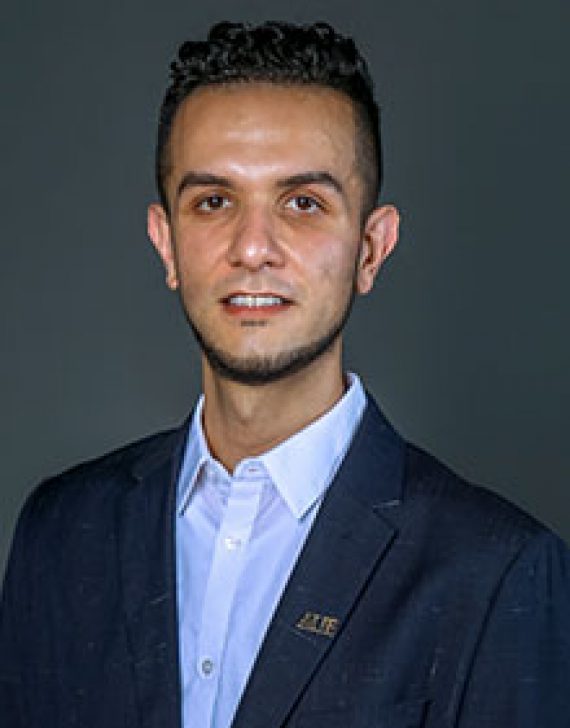 Dr. Khaled Al-Kassimi is an Assistant Professor of Political Sociology, International Relations, and Legal Jurisprudent Philosophy at the American University in the Emirates. Preceding his appointment at AUE he was a sessional lecturer (2019-2021), a Teacher's Assistant (2015-2019), and a Research Assistant (2018-2019) in the Department of Political Science at McMaster University. His teaching expertise includes subjects including International Law and International Relations, Critical Security Studies and (Post)-Development Studies, and finally, Philosophical Theology.
Dr Khaled Al-Kassimi holds a Philosophical Doctorate in Political Science from the faculty of Social Sciences at McMaster University (2016-2020), a Masters' degree in International Relations from McMaster University (2015-2016), and an Honours Bachelor of Arts combining a double specialist in History and Political Science from the University of Toronto (2009-2013).
Dr Khaled Al-Kassimi's academic research navigates approaches accenting critical security studies and decolonial studies with a particular interest in Arab-Islamic and Latin-European epistemological differences pertaining to their different jurisprudent and philosophical sources (i.e., revealed Law and rationalized law). Such eclectic disciplinary navigation has permitted Khaled Al-Kassimi to publish peer-reviewed articles in a variety of journals interested in law and philosophy, history and political science with an eye appreciating the civilizational heritage accentuating the cultural reconnaissance between the Orient and Occident. His research has been cited by prolific scholars such as Andrea Hoffmann, Roberto D. Sirvent, Greg Simmons, Melvin Delgado, Gorden Moyo, Walter Mignolo, José Briceño-Ruiz, Adam Grydehøj, and Gonzalo Lizarralde. Finally, Khaled Al-Kassimi also sits on the editorial and reviewers board of: Athens Institute for Education & Research – Journal of Humanities & Arts (2019-Present); MDPI – International Journal of Environmental Research and Public Health (2020-Present), Social Sciences (2020-Present), and Laws Journal (2020-Present), and lastly, the African Journal of Political Science and International Relations (2019-Present).