Dr. Walaa Abdelrahman Abdelghafar Fouda
Assistant Professor - College of Media and Mass Communication
Walaa Fouda, Ph. D is an Assistant Professor of Media and Mass Communication at The American University in the Emirates. In her tenure she has chaired committees, represented the college on various university level assignments including curricular developments. With a parallel focus on administrative tasks and targeted research outcomes, Fouda dedicates her time beyond the classroom to enhancing the overall academic experience of students as a priority. Preceding her current post, she served as an Assistant Professor, at the College of Media and Mass Communication in UMS, Dubai. Fouda retains her faculty capacity at Al-Ahram Canadian University in Egypt where she has served since 2013. Dr. Fouda also served as a Ph. D lecturer at the College of Media and Communication Technology, Saini University 2012-2013. Her academic contributions include chairing and participating in several committees across numerous universities on both college and university levels. This includes the successful preparation for ministerial accreditation committees, and implementations of programmatic change.

Dr. Fouda has extensive experience in teaching RTV, Journalism, Public Relations, International Communication, Advertising, and Capstone research and project courses.

She has published in national and international journals, in the areas of International Radio and T.V, Social Media, Public Opinion, AI and New integrative technology practices in Media. She has 15 years of practical experience as a reporter, editor and a Directing Editor in Chief for the National Egyptian Radio and Television Union (ERTU) from 2001-2016. With a particular professional practice interest in developing local narratives at an international caliber through hybrid communication leadership styles.

Dr. Fouda received her bachelors (2001), Master's (2008) and Ph. D (2014) Degrees from regionally renounced Cairo University, Egypt. Her studies encompassed International Radio and T.V and the forming of public opinion in the Arab world.

Alma Mater: Cairo University
Assistant Professor / Department Chair - BA In Media And Mass Communication
College of Media and Mass Communication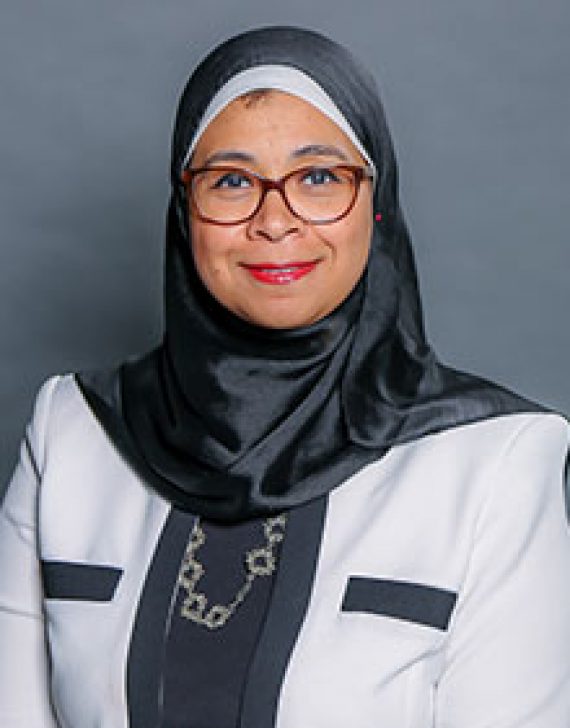 Walaa Fouda, Ph. D is an Assistant Professor of Media and Mass Communication at The American University in the Emirates. In her tenure she has chaired committees, represented the college on various university level assignments including curricular developments. With a parallel focus on administrative tasks and targeted research outcomes, Fouda dedicates her time beyond the classroom to enhancing the overall academic experience of students as a priority. Preceding her current post, she served as an Assistant Professor, at the College of Media and Mass Communication in UMS, Dubai. Fouda retains her faculty capacity at Al-Ahram Canadian University in Egypt where she has served since 2013. Dr. Fouda also served as a Ph. D lecturer at the College of Media and Communication Technology, Saini University 2012-2013. Her academic contributions include chairing and participating in several committees across numerous universities on both college and university levels. This includes the successful preparation for ministerial accreditation committees, and implementations of programmatic change.
Dr. Fouda has extensive experience in teaching RTV, Journalism, Public Relations, International Communication, Advertising, and Capstone research and project courses.
She has published in national and international journals, in the areas of International Radio and T.V, Social Media, Public Opinion, AI and New integrative technology practices in Media. She has 15 years of practical experience as a reporter, editor and a Directing Editor in Chief for the National Egyptian Radio and Television Union (ERTU) from 2001-2016. With a particular professional practice interest in developing local narratives at an international caliber through hybrid communication leadership styles.
Dr. Fouda received her bachelors (2001), Master's (2008) and Ph. D (2014) Degrees from regionally renounced Cairo University, Egypt. Her studies encompassed International Radio and T.V and the forming of public opinion in the Arab world.
Alma Mater: Cairo University