USIP and AUE in Gender Dynamics in Conflict-Affected Middle East and North African Countries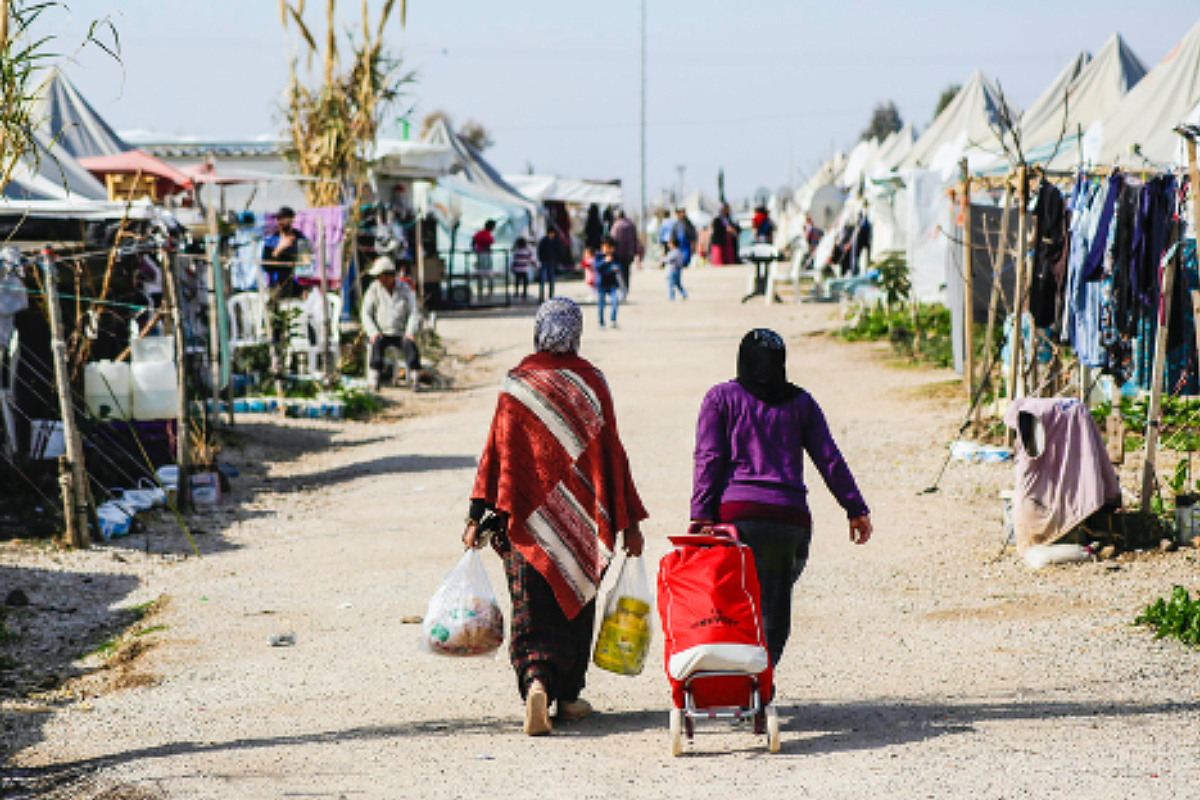 Join USIP and American University in the Emirates for a virtual discussion that aims to better understand gender dynamics in conflict by convening experts in the field and sharing the lessons learned from initiatives that build the resilience of women during war and throughout post-war recovery.
Join the conversation on Twitter with #MENAGenderDynamics.
When conflicts erupt in the Middle East and North Africa (MENA) region, women are often affected first and worst. Child marriages, sexual slavery, domestic violence, and other attacks on women's mobility, agency, and voices are the result of militarized masculinities. Understanding the distinct effects of violent conflict on women is critical for designing effective peacebuilding approaches and ensuring greater gender equality and protection for women and girls.
The Middle East and North Africa region is currently enduring instability, festering civil wars, and increasing poverty—all of which are causing massive displacement and migration with untold damage to lives, livelihoods, and physical infrastructure. In a region marked by poor governance records and inequality, the burden on the already huge gender gap is further impacted, particularly in fragile and conflict-ridden countries.
To make any gains towards improving the situation for women and girls in conflict and post-conflict zones, the peacebuilding field, policymakers, NGOs, and the international community should come together to reflect on the lessons learned thus far when it comes to protecting and building the resilience of women, both during and after war.
Speakers
Muthanna Abdul Razzaq
Opening remarks,
President and CEO, American University in the Emirates
Dr. Elie Abouaoun
Director, Middle East and North Africa Programs, U.S. Institute of Peace
Susan Aref
Director and Founder, Women Empowerment Organization (Iraq)
Mehrinaz El Awady
Director of Gender Justice, Population, and Inclusive Development, U.N. Economics and Social Commission for West Asia
Kathleen Kuehnast
Director, Gender Policy and Strategy, U.S. Institute of Peace
Valentine M. Moghadam
Professor of Sociology and International Affairs, Northeastern University
Nahla Yassine-Hamdan
Assistant Professor, College of Security and Global Studies, American University in the Emirates
Lina Beydoun
Moderator,
Director of Development, American University of Cairo (AUC)
Emirates