AUE Celebrates Christmas 2022 in Style
AUE Celebrates Christmas 2022 in Style
As a proudly multicultural institution, AUE students, staff and faculty were delighted to round out 2022 with a Christmas celebration that was held on campus on December 22.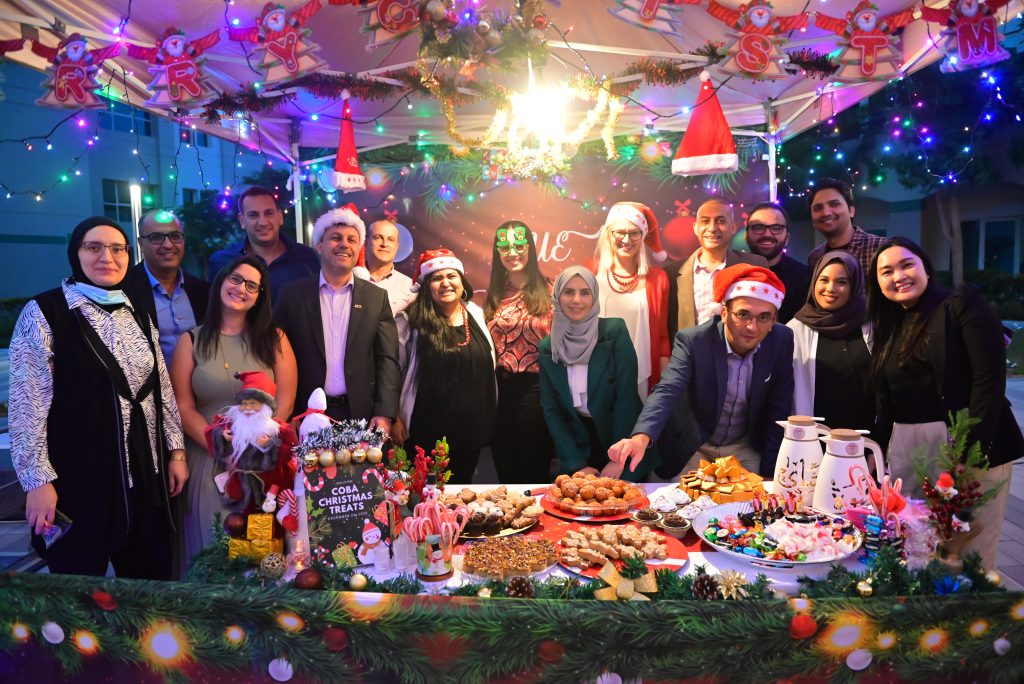 The evening commenced with talks by the university Provost, Professor William Cornwell​​, and the university President and CEO, Professor Muthanna G. Abdul Razzaq. Following this, attendees were invited to explore five custom-made booths, each offering a different gastronomic experience.
The Facility Management Department and Student Services booths provided snacks and games and waffles and games, respectively, while the HR Department provided a chocolate fountain. Elsewhere, representatives from the College of Business Administration hosted a dessert station and the Department of Media & Communication invited guests to enjoy a selection of mini bites. Finally (and adding an air of sophistication), the Finance Department laid out a cheese table. In between the booths, representatives from the College of Education made sure that everything ran smoothly and that everybody's needs were catered for.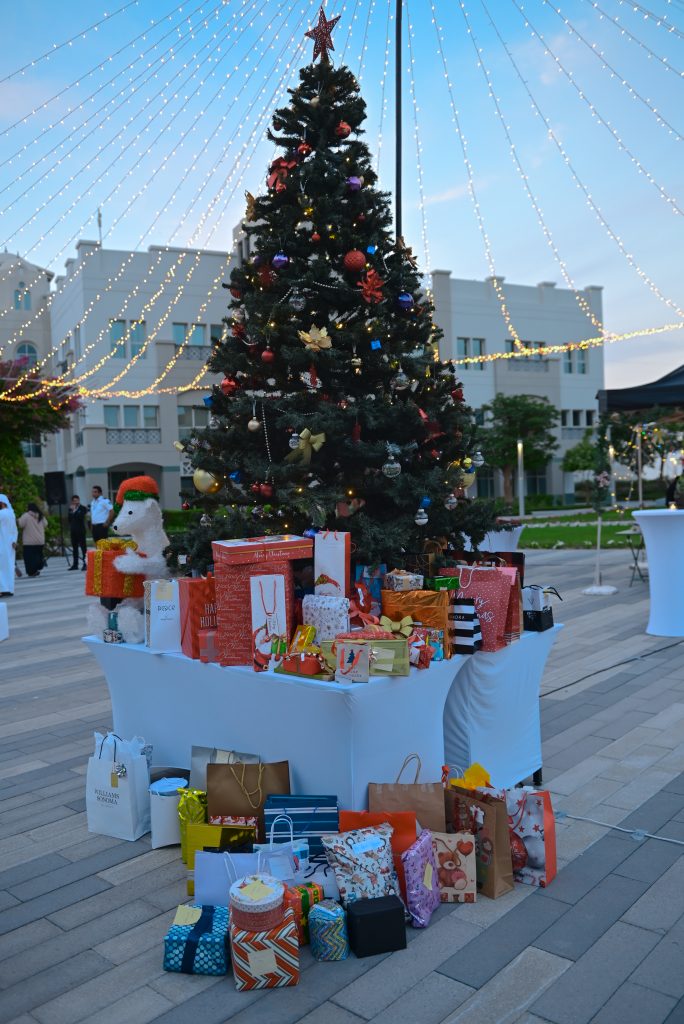 The evening was capped with entertainment in the form of a beautiful singing performance from Gaby and a Secret Santa gift giving. Inkeeping with the theme of Christmas, there was also a Christmas tree, upon which people could hang their written wishes for the year ahead  and a photo booth, ensuring that the occasion would be remembered for years to come.