UNHCR Workshop on Refugee Protection at American University in the Emirates.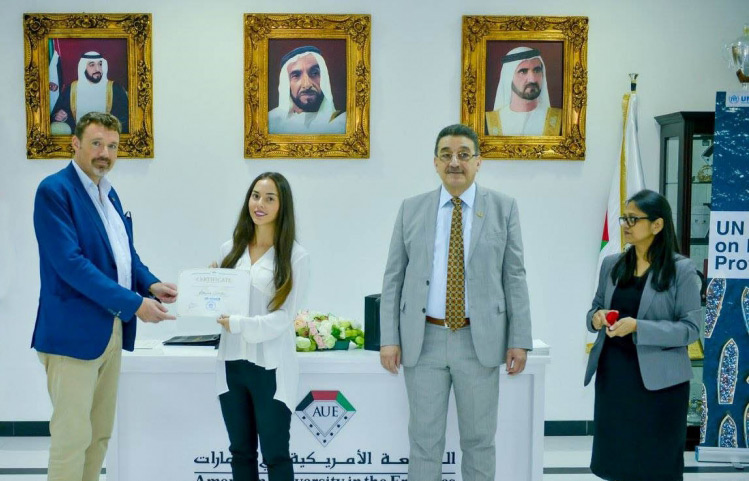 The United Nations High Commissioner for Refugees (UNHCR) were invited to the American University in the Emirates (AUE) to conduct a two-day workshop on Refugee Protection.
As a part of the Master in Diplomacy program at the AUE College of Media and Mass Communication, the workshop was presented by Protection Officer Ms. Ameera Azzam, Head of Office Mr. Toby Harward and Protection Associate Ms. Lana Barazi and it highlighted the recent international forced migrant crisis caused by the conflict in Syria.  AUE students were able to get a full background on UNHCR's history and accomplishments since Member States agreed on UNHCR's Statute in 1950.
The workshop came at a crucial time, as the United Arab Emirates announced it would receive 15,000 Syrian refugees over the next five years.
Mr. Toby Harward, Head of UNHCR's Office in the United Arab Emirates, noted the significant regional and international humanitarian role played by the United Arab Emirates. "
For UNHCR, outreach is a critical part of our activities in the UAE and globally."
The Director of the International Office welcomed the advantages of such courses for AU
The Master in Diplomacy at AUE is a unique graduate degree in the UAE having being the first of its kind.E students, "It is a great opportunity for AUE students to receive an insight into their future careers by key experts in the field."
September 25th, 2016.