Interactive Session on Managing Change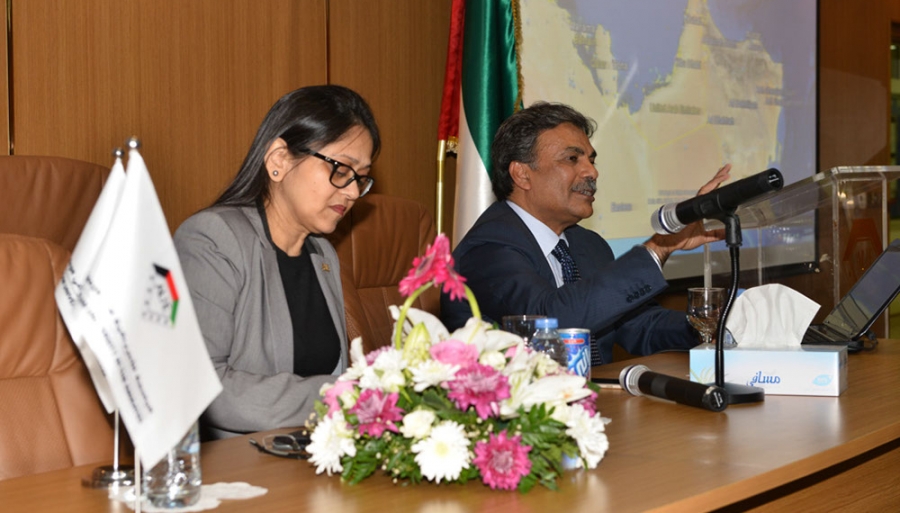 An Interactive Session on Managing Change, was held on Sunday, December 13th, 2015 for the students, faculty and staff focusing on how people and teams are affected by an organizational transition.
Mr. Navjot discussed the challenges in the implementation of the planned strategic changes and shared his experiences in his roles as Director Operations managing Strategy and Development at QPMC.
While stating the importance of sequential and gradual changes he said that engaging people in the change is the key and even the mission of the company can be changed provided it is debated well with an overhaul of the business plan to achieve a revised goal. He shared many experiences, both good and challenging , while at Qatar Primary Material Company, the Company promoted by the government where he works as Director Operations Managing Ports, Sand Plants, Cement Silos , Primary Material stockpile.
He also discussed the potential impact of Crude Oil prices, population growth and its impact on single economies and possible ways to mitigate them while embracing emerging technologies in base material in Solar , Wind and Water and Waste.
While stating that the UAE is a young country and has a long way to go in the development of Technical human expertise on a large scale the intelligence of the students in the discussion was encouraging for a nation so young. The next decade belongs to them, he stated.
He stressed the need to value Human Resources and explained how a poorly experienced HR department that is unaware and not committed to the goals of the management can bring a complete organization to its knees where people are recruited with lack of skills relating to their scope of work and rise to their levels of incompetence.
He stated the importance of Science in school which conditions ones mind to question and evaluate in a logical manner and requested students to embark on research, adding value to their nation and understand the raw materials locally available rather than exporting raw stock from their countries.
The two hour session ended with question/answer session and thanks note by the Dean of Education and the Director of International Office.
A Graduate from Kellogg School of Management, Chicago, Illinois, Mr Navjot worked within the Soviet Union for about 7 years establishing Joint Ventures in Storage systems and Solar energy followed by a decade of experience with HE Yusuf Bin Alawi Abdullah ( Minister of Foreign Affairs ) in various capacities for over two decade shared his experience on managing change in Public and Private enterprises.
He had the Honor of being nominated as the Executive Director for the Indian Ocean Rim Association for Regional Cooperation (IORARC) by the Oman Government and later entrusted with the responsibility in establishing a study-centre for industrial cooperation with India.
In 2007 he was employed by a Qatar Primary Materials Company a Qatar State Enterprise, and entrusted with the responsibility of developing infrastructure and streamlining the supply-chain of construction materials to support the private and public sectors construction initiatives in Qatar. This included developing port, Sea, Land logistics infrastructure for Cement and Aggregate imports and acquiring Aggregate Quarries in UAE and Oman.