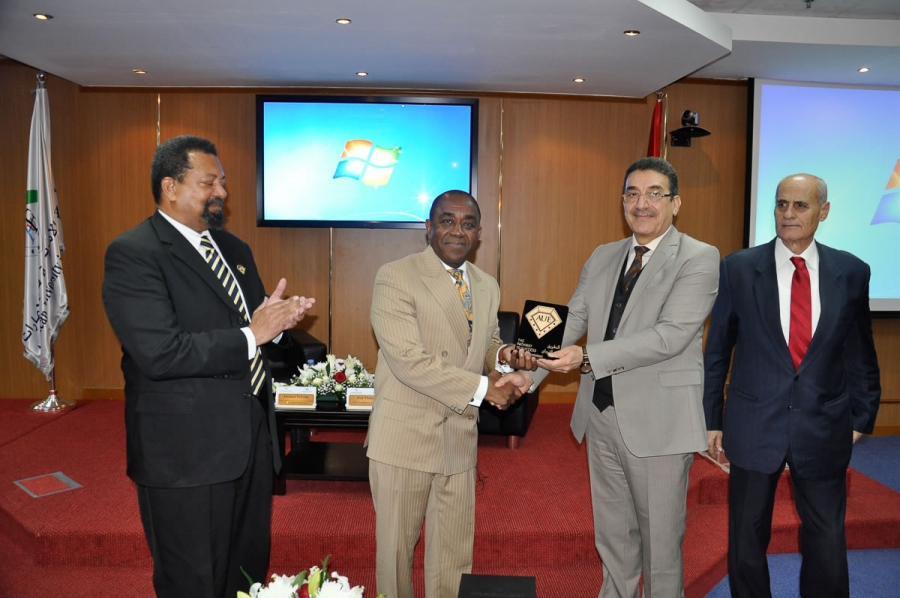 The International Conference on Technology and Business Management (ICTBM-15) in association with the International Forum of Management Scholar was hosted by AUE again for the third time from March 23rd to 26th, 2015.
The inaugural session was graced by the presence of the President & Conference Patron Prof. Muthanna Abdul Razzaq along with other dignitaries from UAE and abroad. The conference patron, Prof. Razzaq welcomed the delegates with his brief and inspirational talk and stated that the University is committed to support the individuals and colleges in developing their research plans and invites universities in making significant, fundamental contributions to the economic, social and cultural development of the country.
The Director of Partner Relations, Education Cluster TECOM Investments, Mr. Michael Trivette shared his thoughts on " Innovation in Higher Education" followed by the key note speech of Mr. Ron Thomas, the CEO of Great Place to Work on a very interesting and debatable topic of "Technology: The Driver of the New Business Model". The vibrant presence of Mr Thomas and his thought provoking presentation focused on the wide role of technology and its overall importance in business.
The conference witnessed a total of 62 delegates from various countries (USA, UK, Japan, Korea, UAE, Kuwait, Iran and India) and more than 82 research papers' presentation that was accepted from a total of 131 research papers received, stated the Director of International Office and the Co-Chair of the conference, Dr. Singh.
The representative of International Forum of Management Scholar and Co-Chair of the conference Prof. S. K. Agrawal thanked AUE for their continued support to such academic initiative. Dr. Agrawal also thanked all the delegates for the great success of the conference and with great optimism for the next ICTBM the valedictory session concluded on March 26th, 2015.