CFAD Students attend Thai Fabric Workshop and Study Trip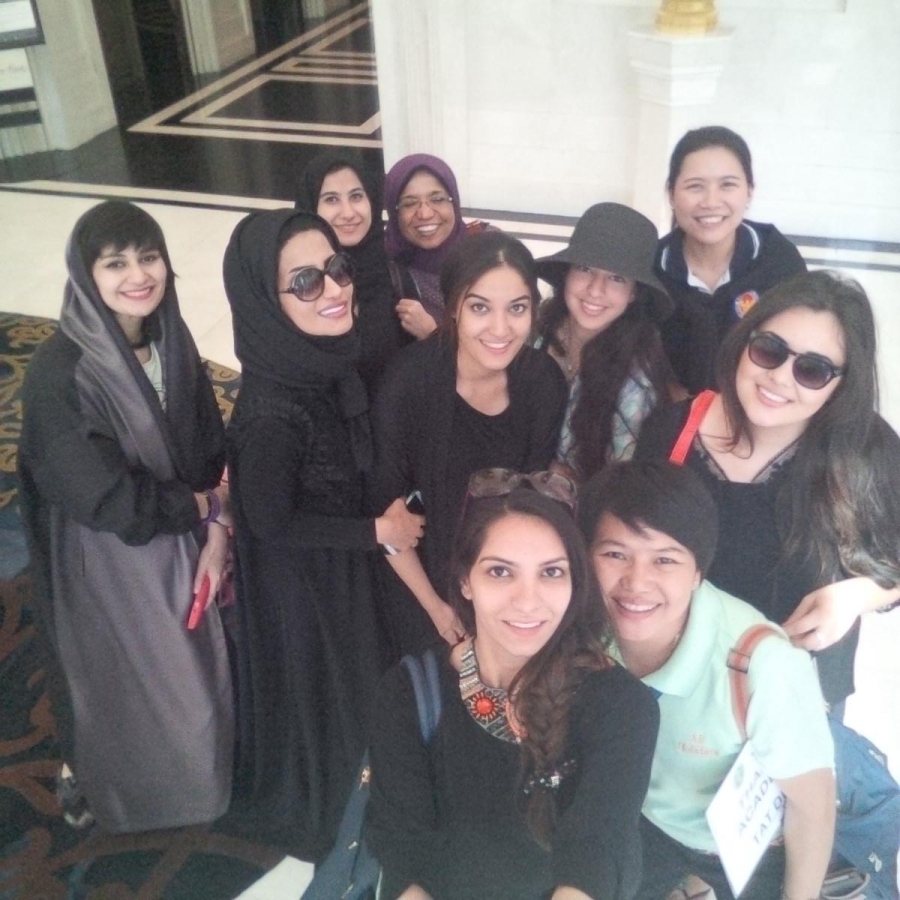 Image: The girls of the fashion department (Mariam, Indira and Eman) alongside with other students posing for their first picture in The Amazing Thailand!
สวัสดี! Hello from Thailand in Thai- language!
The symbols probably seems foreign to most of us, but it won't be for our students from Fashion major, who are currently representing AUE in Thailand!
A Collaboration between the Royal Thai Consulate General in Dubai and Dubai office of Tourism Authority of Thailand,has given the opportunity to 3 of our Fashion Major students to attend the "Thai Fabric Workshop and Study Trip" in Thailand. The program is designed to enhance cultural experience for fashion design students and enable them to gain an insight of the local way of living, as well as take part in numerous activities that will give the students a new perspective of a culture that is different than their own.
The students are expected to gain lots of knowledge in their 9 day trip from the (17th of April to the 26th).The main objective of the tour is to grab attention of the beauty of Thai fabric and different ways in which it could be used and incorporated into our local designs. This experience will contribute to the expansion of cultural and educational ties between Thailand and the United Arab Emirates.
As part of the learning experience the fashion students are keeping us updated with the happenings of their exciting trip from day one and the girls have already started their educational tour to the Queen Sirikit Museum of Textiles!
Such educational trips not only provides international exposure to the students but also enhances students' knowledge of contemporary practices in their respective disciplines