AUE Students Attend International Youth Leadership Conference in Europe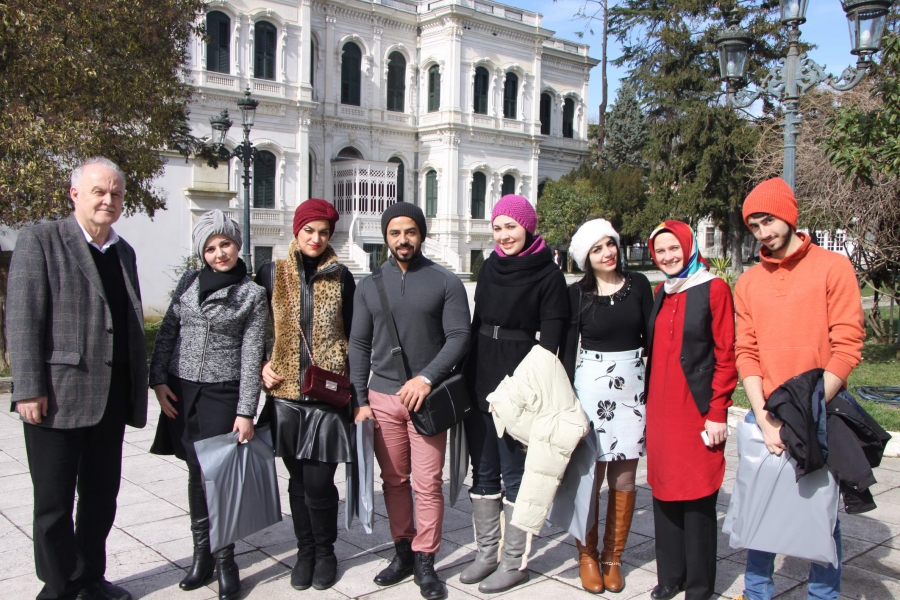 DUBAI (20 January 2015): A student delegation from AUE successfully participated in a competitive youth leadership conference in Europe. The 29th International Youth Leadership Conference took place in Prague between 4-9th January and gathered some 30 carefully-selected youth leaders from all over the world.
During the week-long conference, our delegation of seven students from the College of Media and Mass Communication (CMMC) participated in three simulation exercises on the decision-making process of the United Nations Security Council, the International Criminal Court and the European Parliament. Next to the strategic planning and conference sessions, students were invited to meet and greet sessions at the Embassy of Iraq and Pakistan and the American Center in Prague. Such practice-oriented exercises are an integral part of all programs offered at AUE providing exposure to current and future leaders, and peer learning situations in which students combine theory with practice.
Students particularly enjoyed the cultural dimension of the event explaining that the conference was an exciting way to work with other youth leaders from a variety of cultural backgrounds. As a result of their excellent role in the conference proceedings, two of our delegates have been selected to resume responsibilities as leadership facilitators at the upcoming 7th International Youth Leadership Conference in Dubai in March. CMMC is looking forward to sending a new delegation to this event for which a selection process is going to start soon. Interested students can send an email to the CMMC Secretary, Ms Karamjeet Kaur
(

[email protected]

),
to be included in the list of CMMC youth leader candidates.