Assistant Professor, Program Director – Master of Arts in Diplomacy, College of Security and Global Studies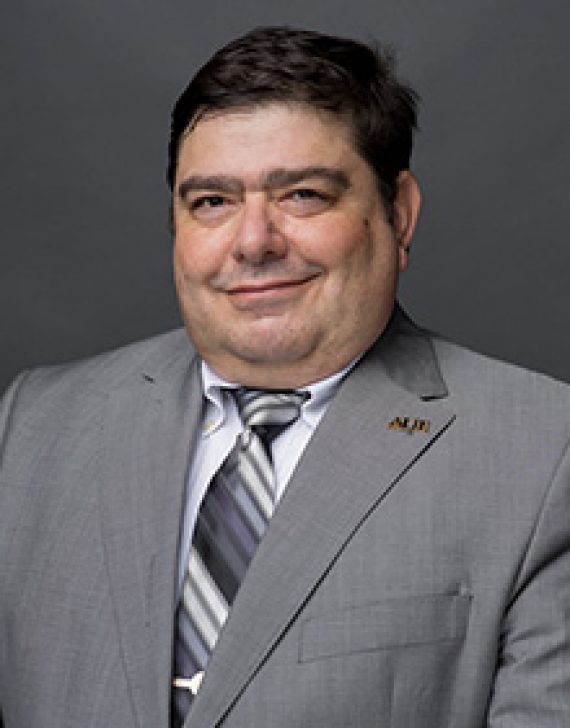 Assistant Professor Kleanthis Kyriakidis is a Retired Captain of the Hellenic Navy. He earned his PhD from the University of the Aegean in 2018 in Political Science (master's thesis on the challenge of the rise of Political Islam) He has Bachelor from the Hellenic Naval Academy and 3 Master degrees: two from the Naval Postgraduate School (2005) in Monterey, CA (one of them MA in National Security Studies/ specialization in Middle East Studies with Distinction and another MSc in Physical Oceanography) and a Masters in Public Administration from Harvard Kennedy School (2011), where he was presented with the Lucius Littauer Award. He is also a graduate of the Hellenic Defense University, the Supreme Joint War College as well as the Hellenic Naval War College.
Assistant Professor Kyriakidis has teaching experience as an instructor of the Supreme Joint War College, the Naval War College and Air War College in Greece and the NATO Defense College in Rome for several years. As regards his management experience, he has served as an advisor to the Deputy Minister of Defense, as Head of the Plans and Policy Directorate of the Hellenic Navy and as Director of Studies at the Naval War College, where he supervised the modernization of the War College curriculum.
As regards academic research, Assistant Professor Kyriakidis has published two history books and five booklets and contributed with chapters to six political science books. Furthermore, he has published more than 250 articles dealing with a wide scope of diverse contemporary issues mainly in American and Greek journals. He has participated in more than 60 national/ international conferences and seminars. His research interests include Globalization, IR Theory, Geopolitics, World History (focus on Middle East), Terrorism, Piracy, Modern Strategic Thought, Negotiations, Crisis Management and Leadership.
Last but not least, he has been a Senior Editor for the Harvard Kennedy School Review and is a member of the Steering Board of the nonprofit organizations Academy for Strategic Analyses, Institute for the Study of Hellenic and Arab Communities and the Hellenic Institute of Cultural Diplomacy. He is a Senior Consultant of Strategy International Institute and a member of the Scientific Board of the GEOPOL Institute. He is also a member of the European Consortium for Political Research, the International Political Science Association, the International Public Policy Association, the Hellenic Society of International Law & International Relations and the American Academy of Political Science.