Dr. Gerasimos Rodotheatos
Dr. Gerasimos Rodotheatos
Assistant Professor / Department Chair - BA In Security And Strategic Studies
College of Security and Global Studies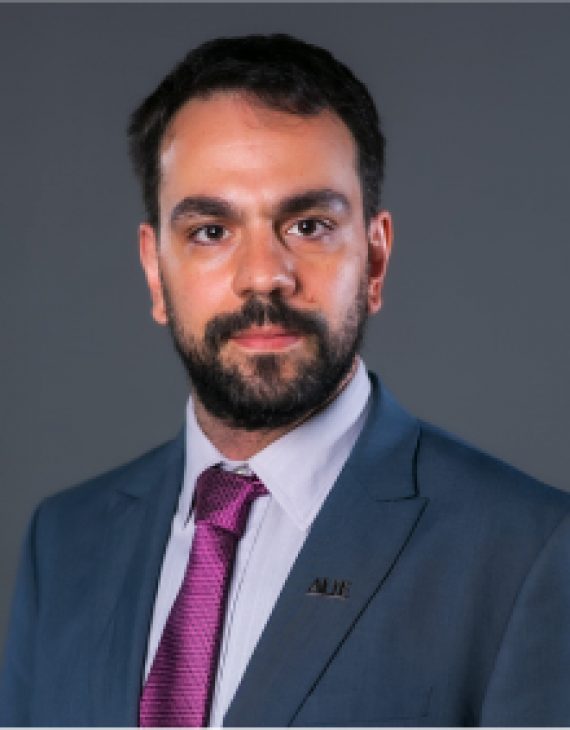 Dr. Gerasimos Rodotheatos is an Assistant Professor of International Law and Security at the American University in the Emirates. His areas of expertise entail law and policy relevant to Areas Beyond National Jurisdiction (Oceans, Outer Space & Airspace, Polar Regions), International Organizations & Diplomacy, Security, Sustainability & Environment issues.
Dr. Gerasimos holds a PhD on International Law and Institutions, a Master of Arts in Environmental Governance and Sustainable Development and a BA in International and European Studies from his alma mater, Panteion University of Social and Political Sciences. Moreover, he has graduated the Rhodes Academy on Oceans Law and Policy, the Tulane University Summer Programme on Maritime Law and the European Space Agency Summer School on Space Law and Politics.
Dr. Gerasimos has served as an Adjunct Professor of Marine Governance (University of Piraeus), Teaching Scholar on International Organizations (University of Athens Law School), Teaching Scholar on Public International Law (Panteion University), Visiting Lecturer on European Oil and Gas Law and Energy Environment Policy (University of Western Macedonia), Teaching Fellow at the Hellenic National Defense College and Instructor at the Hellenic Fire Academy, as well as the Hellenic Police Academy.
Dr. Gerasimos joined the Hellenic Society of International Law and International Relations as a Full Member in 2008 and in 2015 he was accepted as an Affiliate Member by the Greek Politics Specialist Group. Lately, he was selected to form part of the Indo-Pacific Maritime Security Expert Working Group (hosted by: Pacific Forum & Yokosuka Council on Asia-Pacific Studies).
Dr. Rodotheatos has extensive participation in scientific events and research projects, while his writings have been published by: the International Hydrographic Review, the NMIOTC MIO Journal, the Oxford University Press, Springer, Routledge/ Earthscan, Emerald Publishing, I. Sideris and the ABLOS Conference Proceedings.