Master in Knowledge Management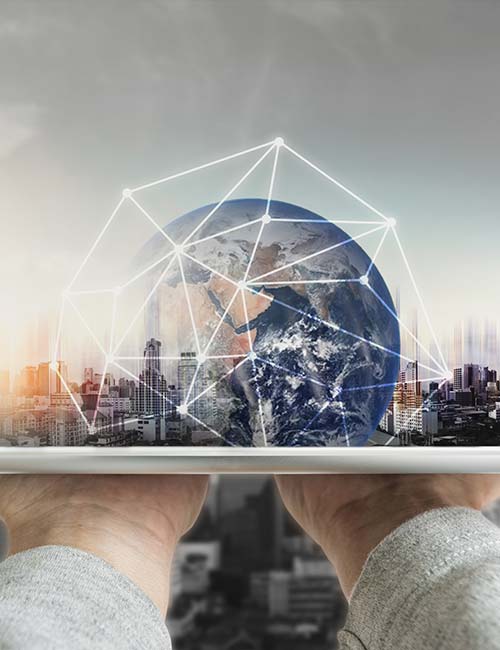 About Specialization
Program Learning Outcomes
About Specialization
Leaders Believe Nothing is Impossible
Master in Knowledge Management (MKM) is designed to graduate qualified professionals who are seeking a multidisciplinary degree. The Program offers integrated curricula that expose students to diverse disciplines and the theory and practice of Knowledge Management
The mission of the Program is to prepare students for the challenges and opportunities of the information management era, which they will face as knowledge management professionals. Students will be taught and trained in the latest trends in knowledge management. This is done by equipping the students with the necessary skills, research capability and ethics, which can provide excellent services and solutions to the community. In addition, the program is a unique graduate program that can further assist students to pursue their higher education.
Goal 1:
Fill the domestic and regional market necessity of competent specialists in the field.
Goal 2:
Support contemporary and contextual research topics in the field
Goal 3:
Establish a specialized Knowledge Management clinic that advances the region's knowledge and best practice
Goal 4:
Enable graduates to perform effectively in the Knowledge and information professions.
Program Learning Outcomes
For graduate degree completion, graduate students must satisfy the following requirements:
Earn a minimum CGPA of 2.00 on a scale of 4.00.
Successfully complete all courses as described in the study plan.
The Degree Completion requirements must be met within the timeframe of the program.
Successfully complete the "Thesis" course.
The American University in the Emirates is licensed by the UAE Ministry of Education – Commission for Academic Accreditation |
caa.ae
Total Number of Credit Hours
Tuition (One Semester)
………
Approx. 41,000 AED
One academic year is two semesters
Admission (One Time)
………
3,500 AED
Last Updated on July 19, 2022
Core Courses
Free Electives
Thesis
Core Courses
5 COURSES | 15 CREDIT HOURS
Free Electives
Thesis
Course A | Tue –Thur | 5:00 pm –8:00 pm
Course B | Mon –Wed | 5:00 pm –8:00 pm
If one course is registered, one-timing would be selected
Course A | Sat-Sun | 9:00 am –12:00 pm
Course B | Sat-Sun | 2:00 pm –5:00 pm
If one course is registered, one-timing would be selected
Students can join anytime during the year and at the beginning of any block.
Core Courses
Thesis
Free Elective