Bachelor of Business Administration - E-Commerce and Marketing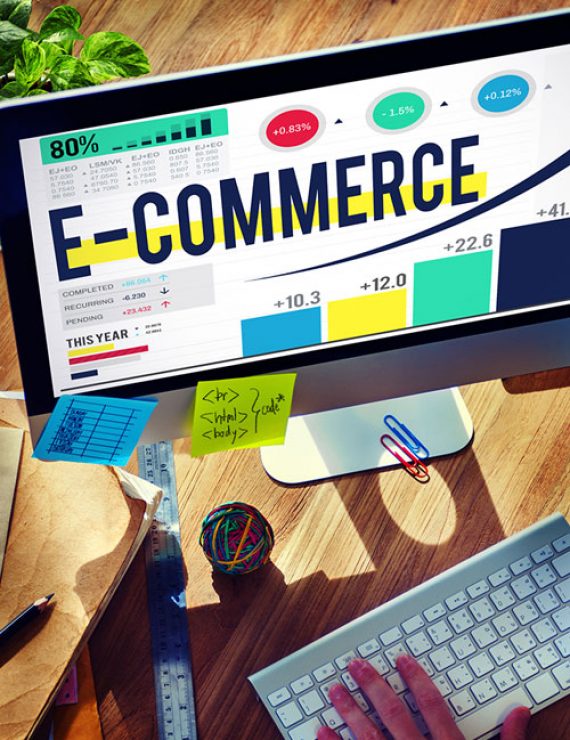 About Specialization
Program Learning Outcomes
About Specialization
GLOBAL COMMUNICATION THROUGH AN EVER-CHANGING MARKETPLACE
The marketing specialization is an all-inclusive curriculum covering both essentials of marketing and advanced knowledge of the most digitalized trends in marketing. As marketing specialization graduates, students will join a marketing team for a brand or organization, such as a brand or product manager, and develop their careers as marketing analysts, campaign managers, customer relationship managers, or digital marketers.
Students will start their journey with general and core courses and then progress to e-commerce and marketing specialization courses. The marketing specialization courses have been developed to offer the most relevant marketing knowledge and skills, including some unique courses in marketing such as Marketing Analytics and Sustainable Marketing. Students will develop numerical skills prior to studying marketing and customer analytics, in addition to non-numerical, practical, real-life skills by studying Digital Marketing, Global Marketing, New Product Development, Integrated Marketing Communication and Special Topics in Marketing. This highly practice-oriented specialization includes various industry workshops, simulations, and field trips that provide students with an opportunity to complete a marketing internship and gain practical experience before entering the job market.
PROFESSIONAL BODY ACCREDITATION
College of Business Administration BBA in E-Commerce and Marketing degree at The American University in the Emirates has been recognized by the Chartered Institute of Marketing (CIM). CIM is the world's leading professional marketing body with over 30,000 members worldwide, including more than 3,000 Chartered Marketers. This recognition allows students to be exempted from specific modules on their path to becoming certified in Professional Marketing and Professional Digital Marketing. modules on their path to become certified in Professional Marketing and Professional Digital Marketing. AUE is now listed on the CIM website's "exemptions search" to inform students of the exemptions on their specialization and year of completion.
Program Learning Outcomes
The American University in the Emirates is licensed by the UAE Ministry of Education – Commission for Academic Accreditation |
caa.ae
Prior to their enrollment in the program, students applying for Bachelor of Business Administration must sit for the placement test related to the program, failure to successfully passing the placement test, they are required to enroll in the following courses:
| | | | | |
| --- | --- | --- | --- | --- |
| # | Course Code | Course | Credit Hours | Exemption Condition |
| 1 | CIT 90 | Computer Preparatory | 0 | Passing the Placement Test |
| 2 | MAT 90 | Mathematics Preparatory | 0 | Passing the Placement Test |
| 3 | ENG 99 | Academic Writing (*) | 0 | Passing the Placement Test |
(*) Students must pass the English Proficiency.
Total Number of Credit Hours
General Education Courses
Tuition (One Semester)
………
Approx. 21,000 AED
One academic year is two semesters
Admission (One Time)
………
3,150 AED
Last Updated on July 22, 2022
General Education Courses
Core Courses
Specialization Courses
Free Electives
General Education Courses
GENERAL EDUCATION COURSES
11 COURSES | 33 CREDIT HOURS
A: University Core Requirements
The student selects 6 credit hours (2 courses) from the list below:
The purpose of this course is to facilitate the process of transition into the new academic and cultural environment for the new students enrolled in the AUE. Furthermore, it aims to promote their confidence so that they could succeed and meet their academic requirements. The course assimilates academic content with interactive in-class activities to ensure understanding of curricular options and begin to develop a future career plan through self-reflection.
Innovation is the engine of opportunity and, acting as a catalyst, this course is intended to ignite an interest in innovation and inspire entrepreneurial action. At the core of innovation and entrepreneurship is a commitment to experiential learning that will encourage students to engage in critical thinking, creative problem-solving while also equipping them with the soft skills needed in their pursuit of academic and professional endeavors. Students will discuss the relevance and role of innovation and entrepreneurship in work and life situations; determine opportunities for creative disruption and design a strategy for its implementation; develop a practical understanding of innovation through thoughtful debate and exercises, and demonstrate critical thinking and individual insight with a personal mastery portfolio.
B: Languages and Communication Studies
The student selects 9 credit hours (3 courses) from the list below:
Students must take all of the following courses:
This course provides students with advanced writing skills in English so that they can successfully pursue their studies in various academic specializations. It helps students to develop, improve, and upgrade their writing and structure skills, and it also acquaints students with technical writing, research papers, and essays since brief research methods are applied in student projects and assignments.
The intent of this course is two-fold. First, it introduces students with the basic research terminologies. Second, it familiarizes them with the process of research from choosing a topic to writing the proposal. Students will be immersed in hands on experience where they will be introduced to research concepts that will help them understand, interpret, and critique a scientific research. Contents to be covered include the language of research, types of research, elements of scientific research proposal, writing an academic research proposal using APA style, research ethics, crafting data collection instruments, and interpreting data.
Students must take one of the following Arabic Language courses:
This course is designed to enable students to analyze multiple texts in various fields of knowledge. In order to be able to distinguish between texts despite their difference of contents, it also enables student to simulate those texts in a correct way, and to transform the information into skill and behavior. And since writing is an integrated building process, and that the building is affected by its parts, therefore student needs models, linguistic laws, planning, cohesion and goals including: news and inquiries, demand and influence of the recipient.
This course is based on the principle that "Education" is an accumulative task especially when it comes to language learning. This process undergoes specific stages to assist the non-Arabic speakers to reach the ultimate goal which is to acquire the required skills (listening, speaking, reading, writing) easily and accurately. To achieve this aim, text-based dialogues are provided as a head start for the non-Arabic speakers to continue to the higher levels. The course also provides basic elements for reading, writing, dialogues, and listening to assist the learners to confidently interact with the Arab community.
This course is designed to enable the Arabic-speaking student with the necessary language skills, especially focusing on the steps of writing reports, official letters and systematic research. To achieve this, and to develop the student's abilities to understand correctly what he reads and listens, and to gain the ability to write articles, reports, meeting minutes and recommendations of conferences and seminars in a sound manner, the course was concerned with training the student in basic writing skills; such as multiple spelling rules, punctuation marks, paragraph system, and essay writing progressively.
C: The Natural sciences or Mathematics
The student selects 6 credit hours (2 courses) from the list below:
D: The Social or Behavioral Sciences
The student selects 3 credit hours (1 course) from the list below:
E: The Humanities or Arts
The student selects 3 credit hours (1 course) from the list below:
The student selects 3 credit hours (1 course) from the list below
This course will expand students' knowledge to enable them to understand the Islamic culture and its characteristics. It analyzes the sources of legislation in Islam. It offers a review of the history of Islam and how it is currently the fastest-growing religion in the world.
The course is designed to give an in-depth understanding of the Islamic civilization. It deals with the universal principles that went into the making of the Islamic civilization. It examines the basic ideas of Islamic civilization besides exploring their contemporary relevance and challenges. The course seeks to effectively address the notion of the 'clash of civilizations.
The student selects 3 credit hours (1 course) from the list below
The course is designed to introduce the UAE and GCC society with its historical background and uniqueness. It is aimed at enabling students to understand the specific features of the society along with its customs, traditions, and lifestyle. The course will introduce the processes and the challenges of development as well as the future aspirations of the UAE and GCC Society.
Core Courses
Specialization Courses
Free Electives
Student builds the schedule based on available offered courses in the registered semester
Weekday Morning Classes

TUE – THUR
BETWEEN 9:00 AM – 4:00 PM

MON – WED
BETWEEN 9:00 AM – 4:00 PM
Weekday Evening Classes

TUE – THUR
BETWEEN 4:00 PM – 9:00 PM

MON – WED
BETWEEN 4:00 PM – 9:00 PM
Weekend Classes

SAT - SUN
BETWEEN 9:00 AM – 8:00 PM
Student can join at the beginning of any semester
MIN 3 COURSES | 9 CREDIT HOURS
MAX 6 COURSES | 18 CREDIT HOURS
MIN 3 COURSES | 9 CREDIT HOURS
MAX 6 COURSES | 18 CREDIT HOURS
MIN 3 COURSES | 9 CREDIT HOURS
SPECIALIZATION COORDINATOR