The American University in the Emirates Prides its Students with Local Culture.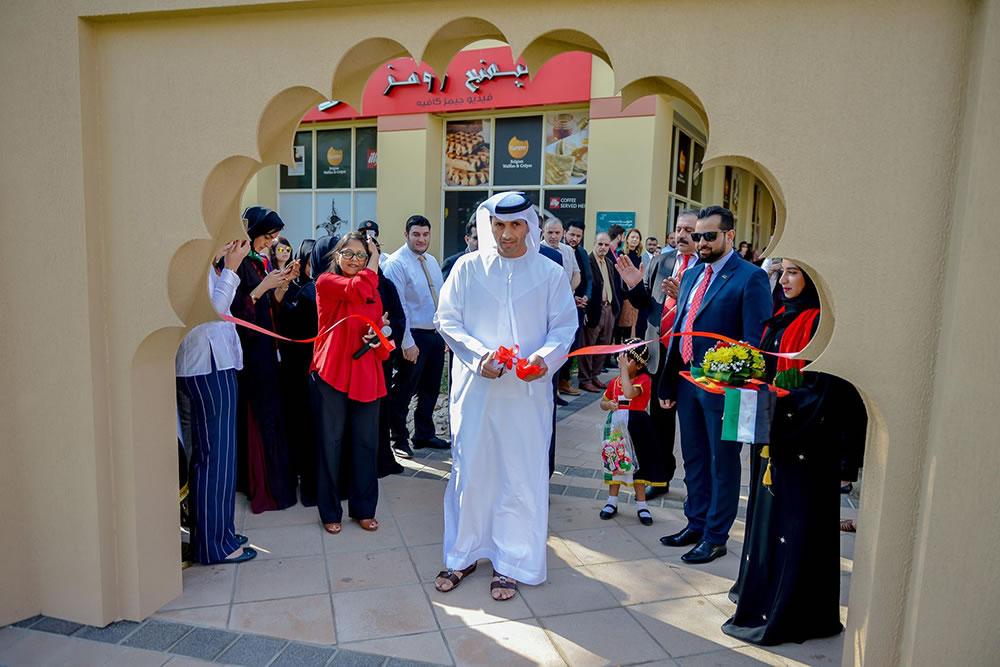 Celebrations for the 45th United Arab Emirates (UAE) National Day at the American University in the Emirates (AUE) filled the courtyard and presented an educational edge to the students of the University.
After the official opening by the Deputy Chairman of the Board of Trustees, Mr Khalaf Al Qubaisi, for a whole day students, faculty and staff delved into the rich culture of the UAE and learned about the history that brought together the seven emirates that represents a united country today.
One of the main sights on offer was the traditional Emirati Bedouin tent and all the historic artifacts used to eat, drink and socialize together. Bedouin culture is deeply rooted in the UAE and is celebrated and incorporated into modern life to preserve its richness. The men who were sitting inside the tent, one of whom played a Sheikh of a tribe let his group for numerous dancing performances, which highlighted the skills used to dance the traditional Al Ayyalah dance.
As well as Emirati music and dancing, the University invited all to taste the sweets of the desert and to have a live demonstration of the ingredients put together and finally cooked in a sizzling oval pan.
To accompany this, the University also erected replica monuments of the historical buildings in the UAE, which against the backdrop of modern skyscrapers shine out in uniqueness.
The UAE is centered on the acceptance of other cultures and the University wanted to highlight this by introducing students to the stage to perform a robot style and breakdance compilation.
During the celebrations, President and CEO of AUE, Professor Muthanna Abdul Razzak expressed his joy in bringing everyone together to learn and appreciate the last 45 years in the UAE by saying, "Our University is built on the same foundation that the UAE was built on, to believe that nothing is impossible."