Stress Management and Emotional intelligence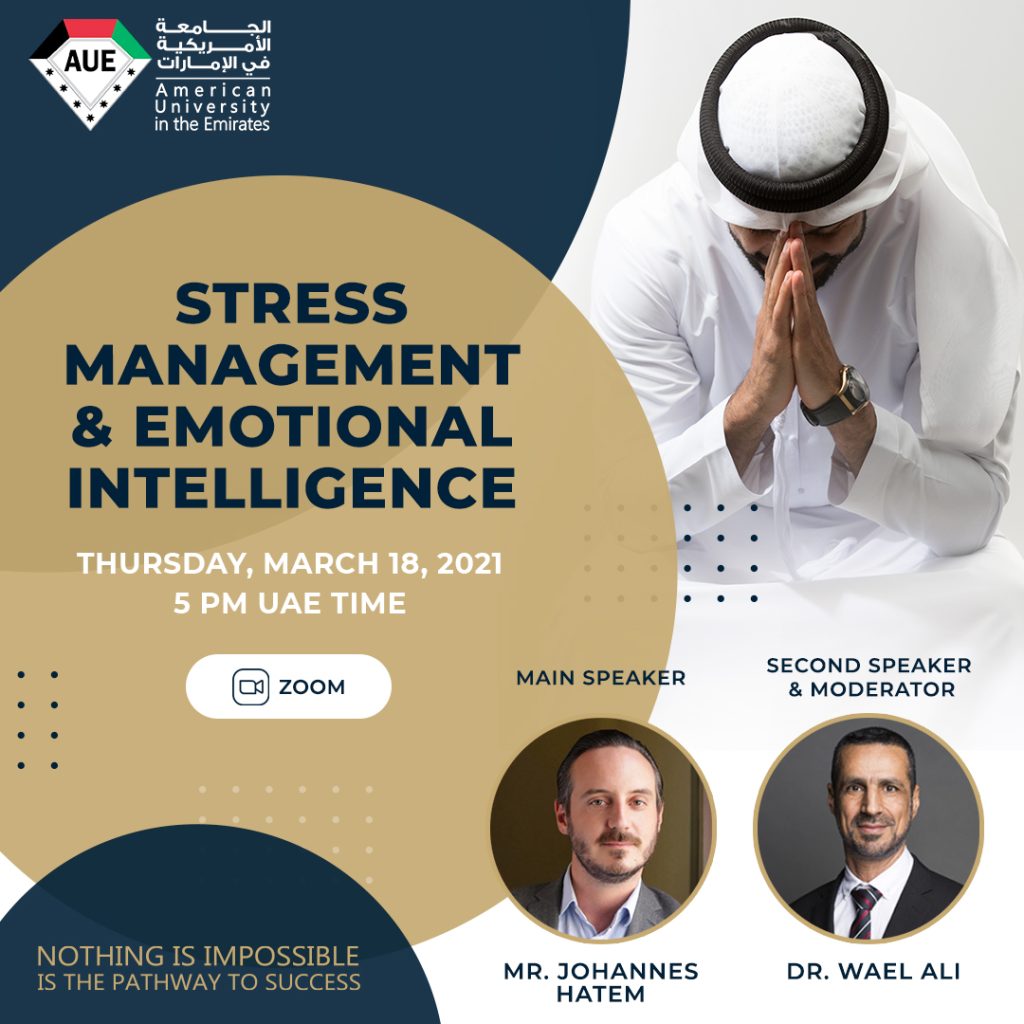 We are living in an age of Stress. We face every day new challenges in our life which make us under stress, especially in these days, that we have to work in special circumstances because of coronavirus and its effect on our life. Stress Management is about your ability to withstand stressful situations and environments without falling apart. Pressure is a part of everyday life for most of us and a certain amount of pressure gets us through the day. We meet deadlines and work with others and are able to encourage them too. The workshop explains how to assess your own emotional intelligence and how to develop your emotional intelligence awareness. It is directed to the employees because we believe that employee's skills and qualifications are important factors for them to succeed within their role. Emotional Intelligence is just as important, if not more so, for fulfillment within the employees' current role. Stress is defined as being under psychological pressure. Stress is the physical, mental and chemical response of the human being body to the events, causing feelings of fear, excitement, anxiety, danger, or anger in the individual. The second part was about Emotional intelligence. It is a set of abilities that enable individuals to organize and manage the emotions of themselves and others. This intelligence includes understanding our own feelings and using them for taking appropriate decisions in personal and business aspects of our lives. It also determines the appropriate type of relationship that is appropriate for a profession or occupation.
Based on that The counseling and Disabilities office in The American University in the Emirates made a workshop (Stress Management and Emotional Intelligence) on Thursday the 18th March 2021.
The main and guest speaker was Mr. Johannes Hatem, Psychologist and finder of two international digital clinics, and Dr. Wael Ali, director of the counseling and disabilities office in the AUE.