Dr. Akram Fazel, Chair of the Board of Trustees of AUAF visits AUE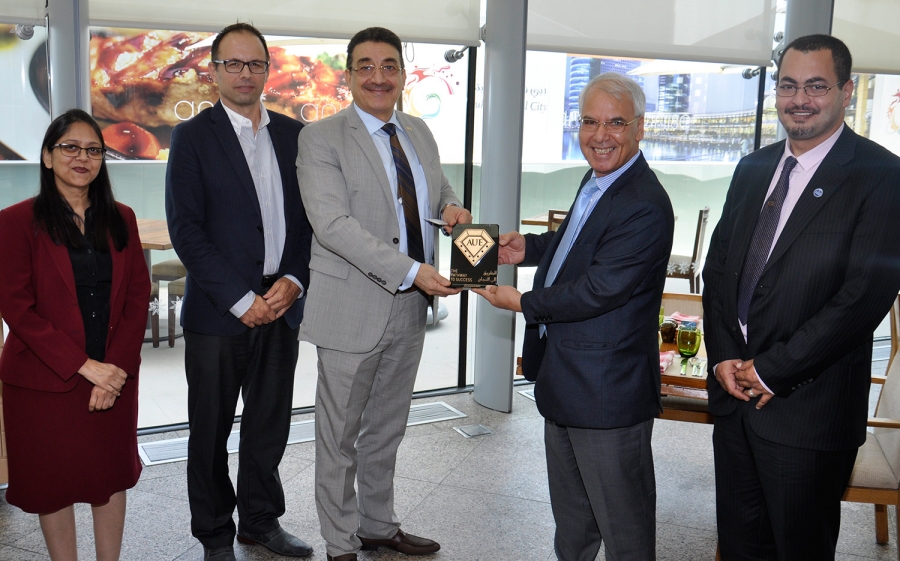 The American University in the Emirates was delighted with the visit of the Chair of the Board of Trustees of American University of Afghanistan, Dr. Akram Fazel today, September 19th, 2015.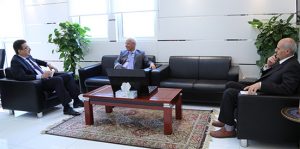 The President of American University in the Emirates (AUE), Prof. Muthanna Abdul Razzaq along with the University Provost and the Director of International Office welcomed Dr. Akram Fazel and expressed their immense pleasure and strong support for each other.
The President of AUE, briefly presented the key contributes of the university and expressed to extend support to the Afghanistan region and the students in need to further higher education.
"Prof. Razzaq briefed Dr Fazel that as part of its social service goals, AUE is currently offering scholarships to the needy and deserving students from Afghanistan, who are aspiring for higher education. This collaboration will strengthen the relationship between the AUE & AUAF by helping and supporting each other's goal for the welfare of the students and the both the esteemed institutions as a whole," he further added.
The meeting concluded with exchanging thoughts on signing an affiliation agreement for the purpose of joint training, faculty, students exchange and joint research for the development of the region.