AUE Students celebrate Saudi National Day
Saudi's 89th National Day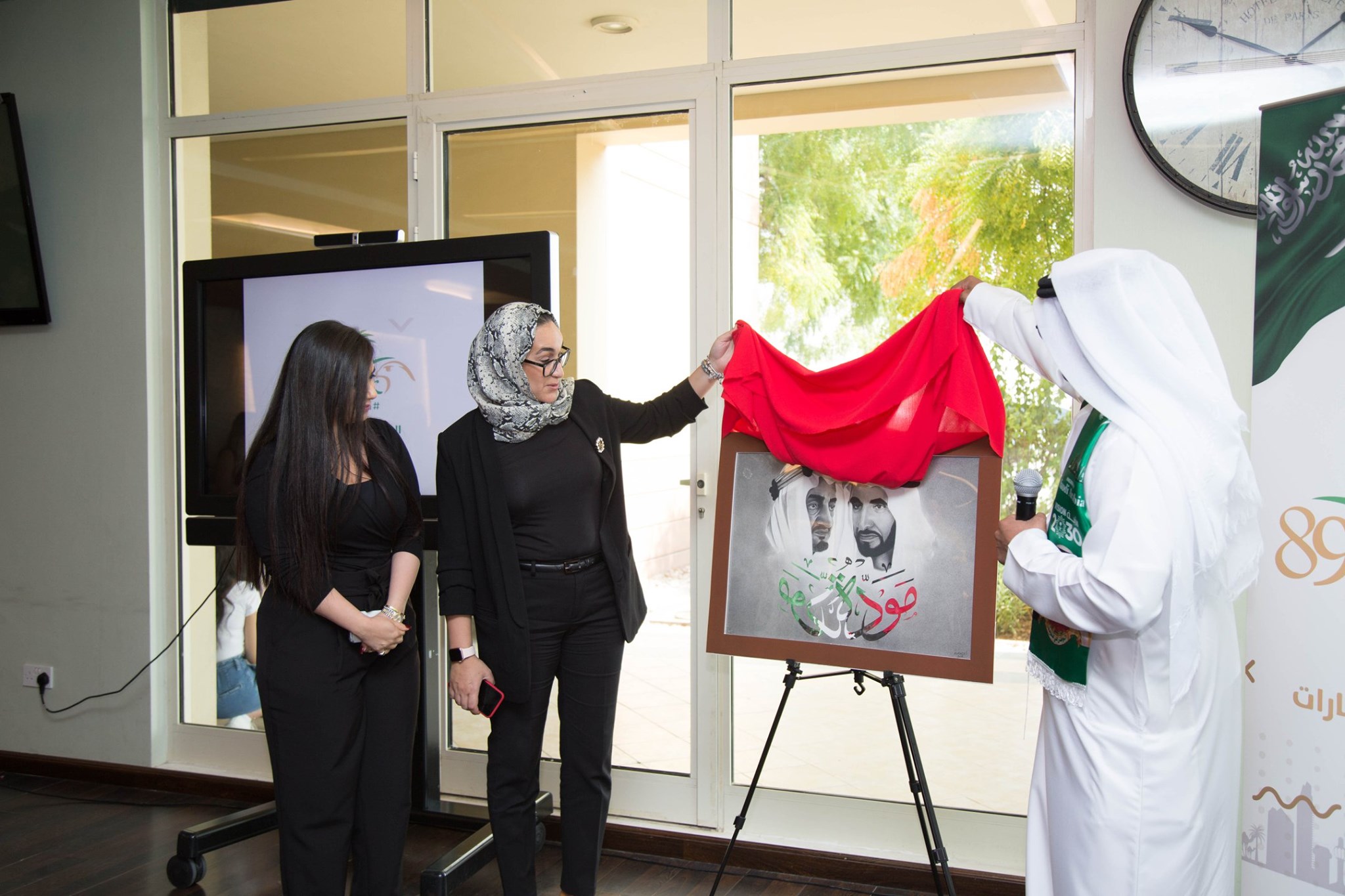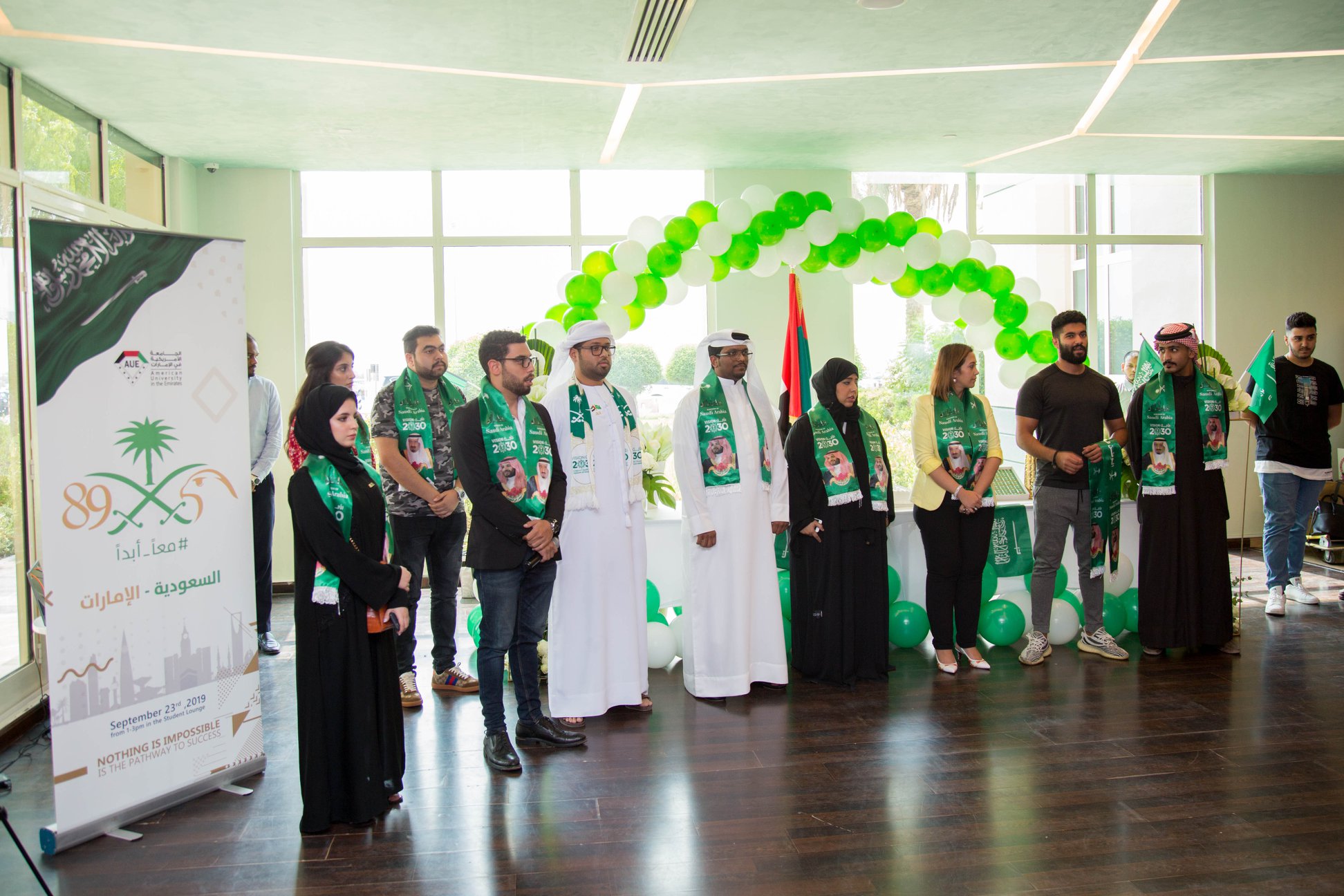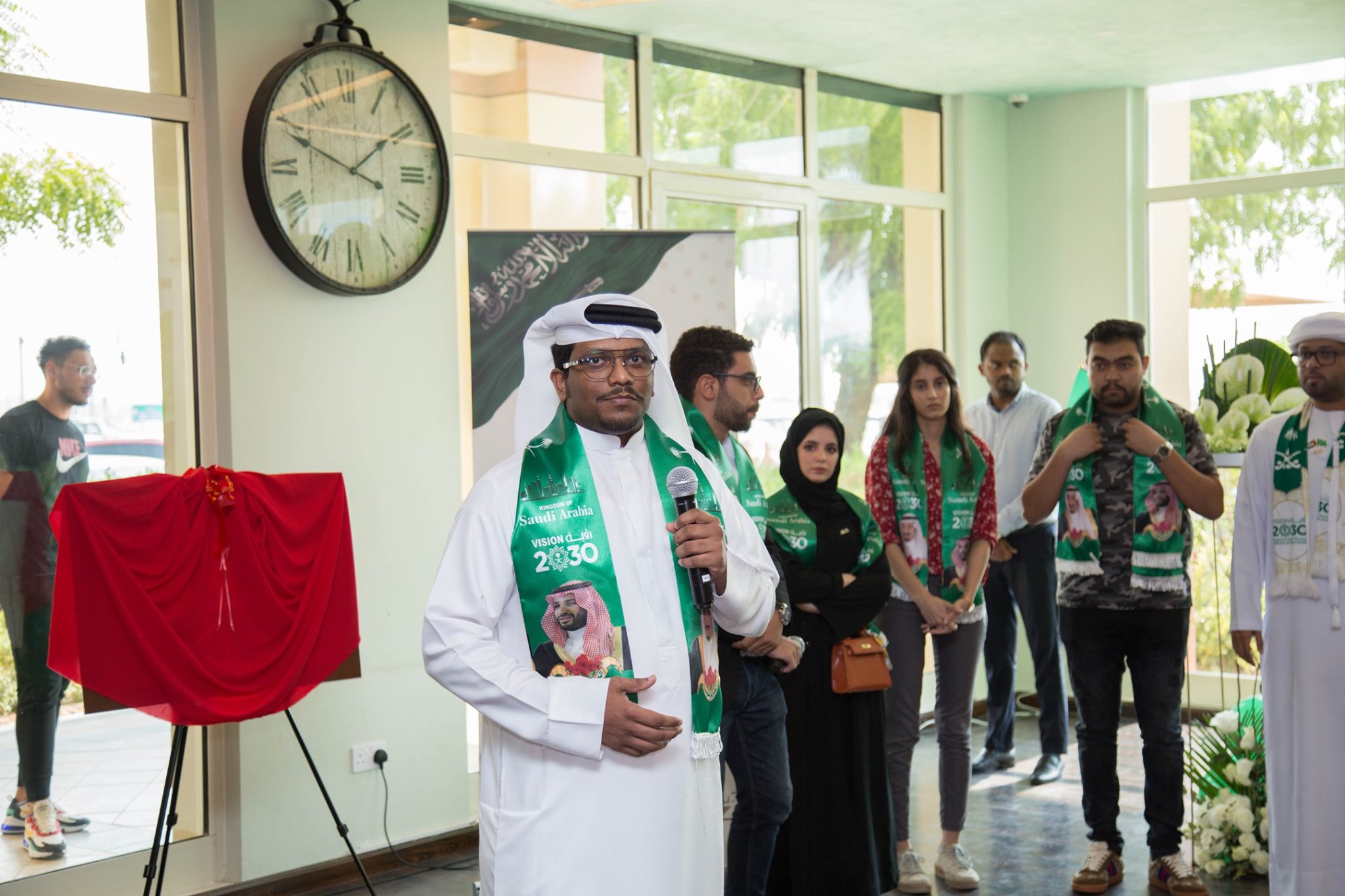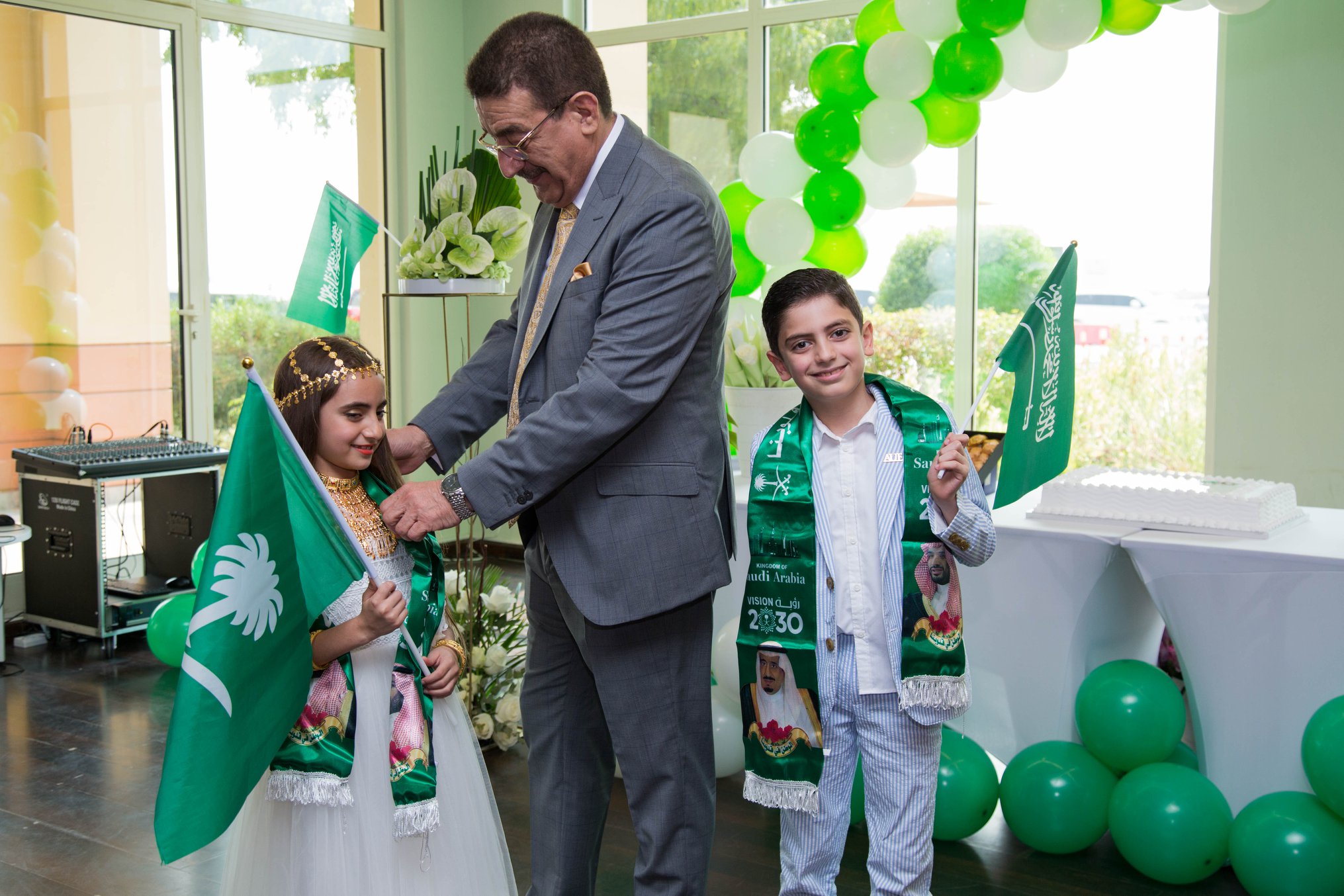 Dubai, United Arab Emirates, 24th September 2019: Students at American University in the Emirates celebrated Saudi's 89th National Day on Monday, 23rd September as an expression of their love for KSA and strengthen the bonds between the two countries. Celebrations showcased the UAE's brotherhood with the nation and unite with Saudi students to show their patriotism.
Prof. Dr. Muthanna Ghani Abdul Razzaq, President of the American University in the Emirates congratulated Saudi national students and expressed his wishes for the nation. "The love for your homeland is a splendid thing, it cannot always be expressed in words, but it shows in the hearts of the people and the wishes from their loved ones. UAE loves Saudi Arabia and at AUE we wanted to celebrate this day with our country."
The shared slogan 'Azkam Ezna' and 'Dar Al Wahda' and flags of both UAE and KSA, decorated the campus. Students participated in fun activities, rejoicing the successes of both nations; AUE student, Ahmed Al Dossary unveiled a special portrait on this occasion. With the picture of the Late founding father of the UAE, His Highness Sheikh Zayed bin Sultan Al Nahyan, and Ruler of Saudi Arabia, and the late his Majesty King Faisal bin Abdul Aziz Al Saud, the university praised the student and joined him to pay tribute to the great leaders.