AUE Invites Guest Speakers to Support Breast Cancer Awareness
AUE Invites Guest Speakers to Support Breast Cancer Awareness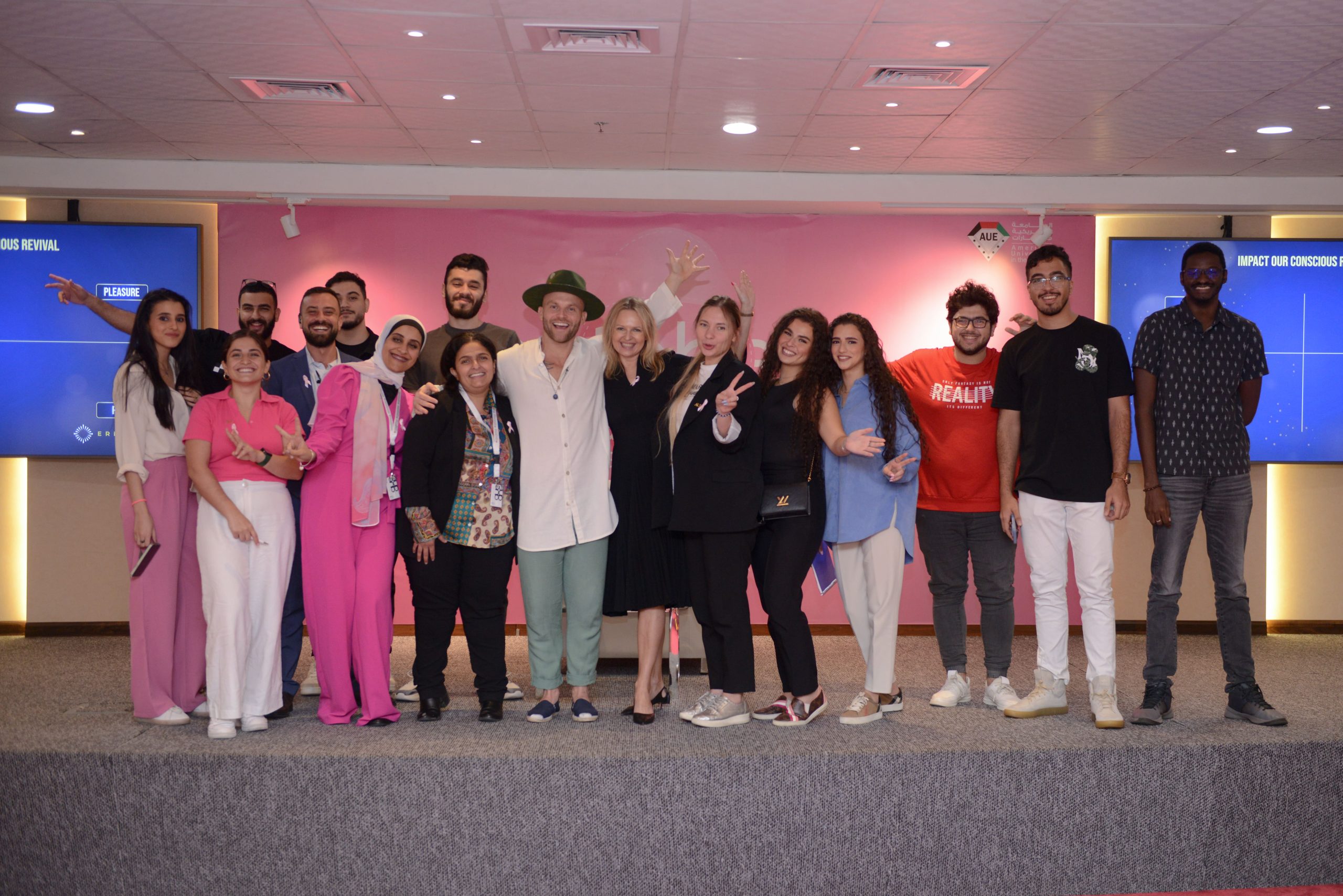 On 19 October 2022, AUE was proud to give a platform to two guest speakers who spoke on the topic of breast cancer awareness.  
AUE is particularly grateful to Eric Balance for his contribution to the event – a well-known communicator, guide, and conscious entrepreneur whose mission is to bring balance back to our world through the power of compassionate leadership.
Throughout his illustrious career, Eric has spent time as a Tony Robbins Platinum Partner and was featured in Forbes, Entrepreneur, and Disrupt, as well as many other renowned publications. Eric's incredible journey has connected him with global leaders in conscious development, culminating in his online presence, spiritual practice, and the ability to guide us all in getting the most out of life by reconnecting with our inner wisdom.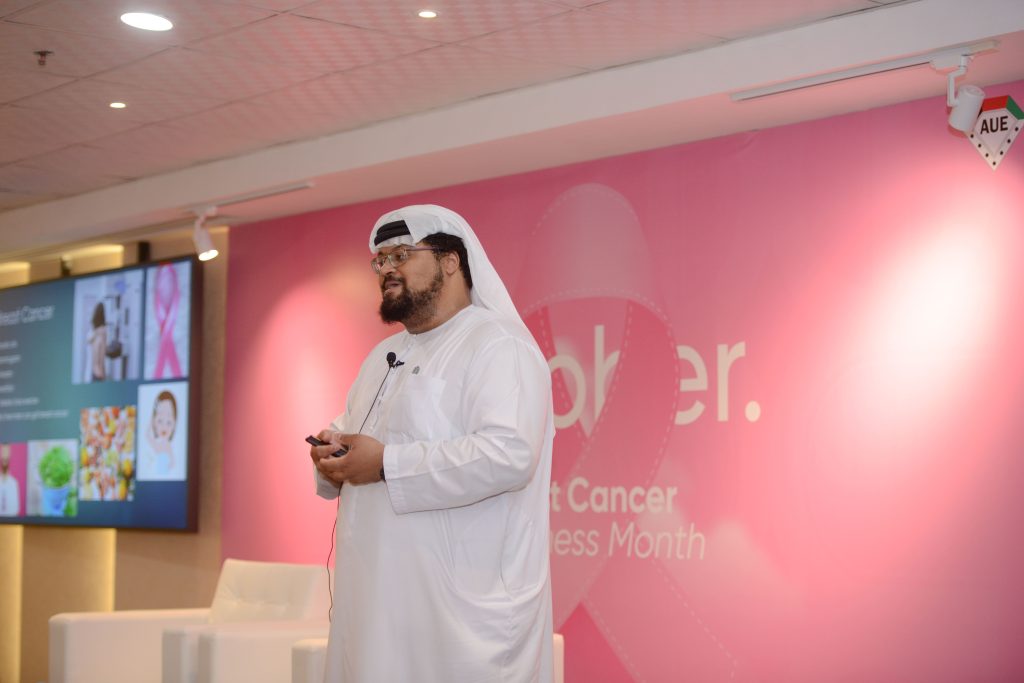 AUE was also very proud to have Khalid Atiq Hassan Mubarak, our Hospital & Healthcare Management student at the College of Business Administration. Khalid presented a highly-enlightening scientific speech on the topic.    
The event was generously sponsored by Jood Cakes, Sweet Celebrationz and Amazing Cake.   
Breast Cancer Awareness Month is celebrated every year in October to cast a light on the disease, which is the most common form of cancer affecting women around the world. In order to be safe, it is recommended that women go for breast cancer screening at least once a year.