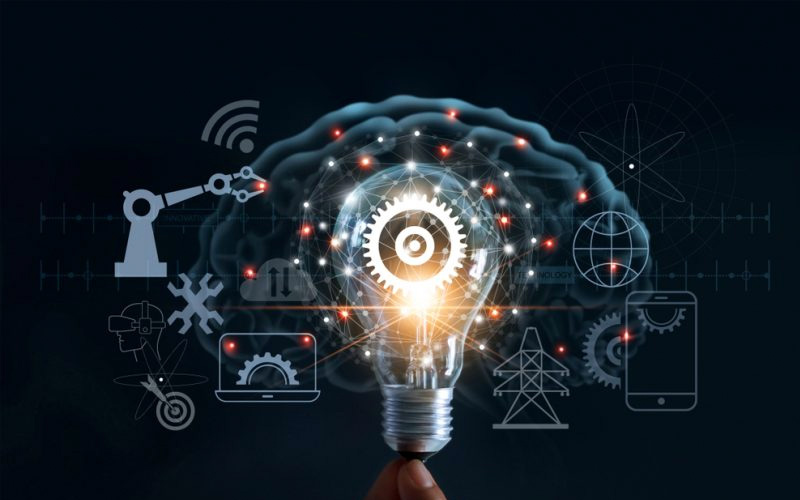 VISION
Providing an integrated pathway for students to become creative, effective, and productive innovators within the community
mission
The AUE iLab performs to enrich the inno-vation and entrepreneurship culture among AUE students and Alumni. The iLab also provides a prototype co-working plat-form for students to develop their startup ideas, which benefits AUE students and alumni.
The Innovation lab hosts a professional training and workshops each semester that are open to all AUE students, Alumni and UAE community for beginner, intermediate and ad-vance levels. It is also an opportunity for students to connect with lab team members, industry, and experts. The innovation lab welcomes the AUE students and AUE partners to share their challenges for finding solutions that satisfy the market needs by intensive research with the field of experts.

Develop the technical skills needed to pursue innovative ideas

Advance theory and practice by transforming initiative ideas to final prototype

Enrich the knowledge of innovation
Support youth to develop their practical skills

Develop the capacities of students to innovate

Participate and represent the university in the local and international scientific events

ARTIFICIAL INTELLIGENT

ROBOTICS/ MOVEMENTS AND NAVIGATION/ FOLLOW ME ROBOT

ARTIFICIAL INTELLIGENT

RASPBERRY PI AND ARDUINO PROTOTYPING

AUGMENTED REALITY/ VIRTUAL REALITY/ MIX REALITY (AR/ VR/ MR)
ELECTRONIC CIRCUITS

MOBILE APPLICATIONS
INNOVATION HUB AND MEMBERSHIPS
The technology lab invites all AUE students and outsider to join the innovation hub from age 10+. After joining the innovation hub, the member can build the project that they wish to implement under specialized supervision.