4th AUE Student Research Competition: Event Summary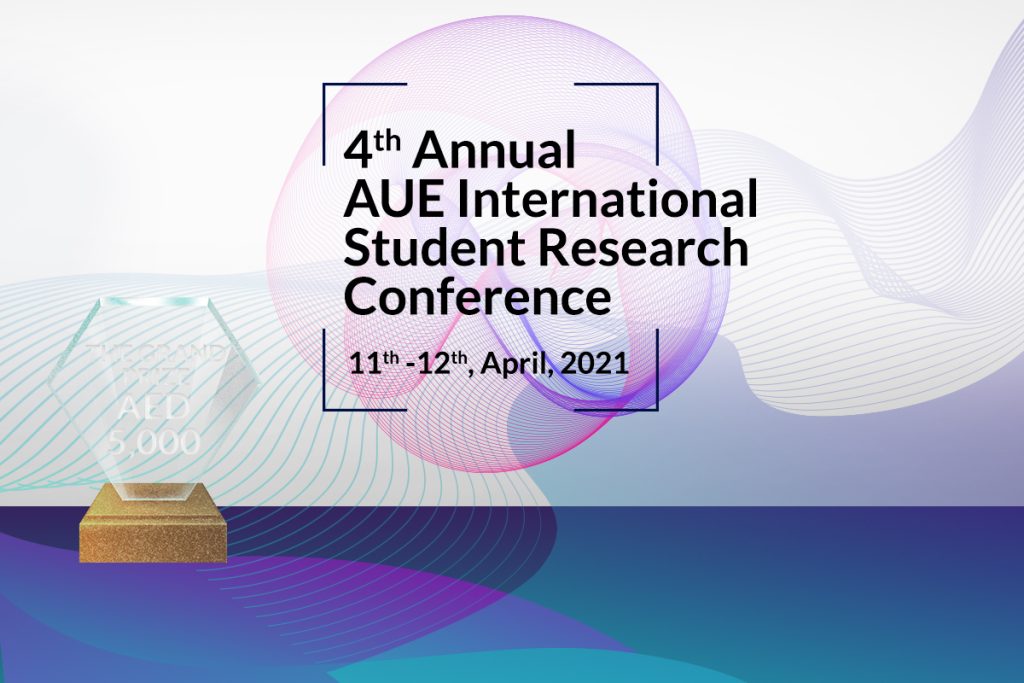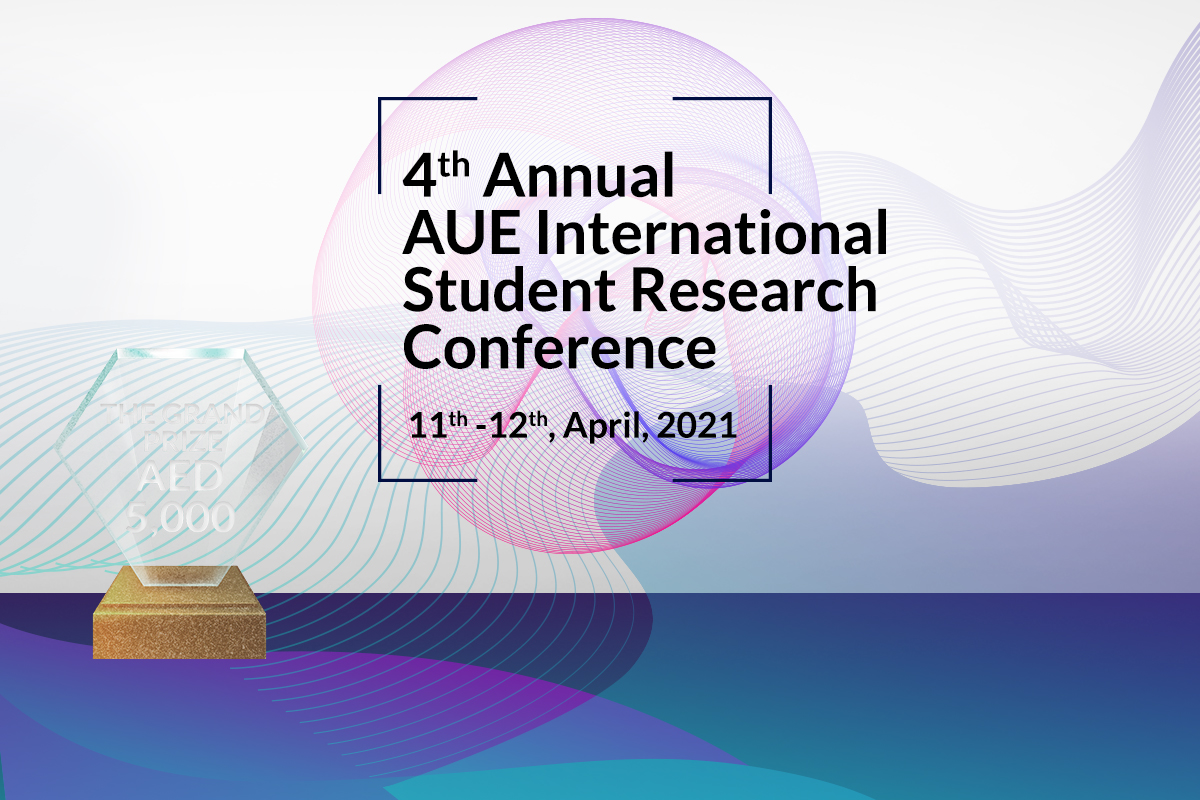 Under the Patronage of Professor Muthanna Abdulrazzaq, President & CEO of AUE, the American University of the Emirates organized and hosted the grand finale of the fourth edition of the Virtual Student Research Competition (AUE SRC) on April 11th and 12th, 2021.
AUE Student Research Competition strives to promote scientific research among students, offering a unique platform for undergraduate and graduate students to present and showcase their original research, exchange ideas, and improve their communication skills while competing for prizes at AUE SRC 2021. In line with Shaikh Mohammed bin Rashid's announcement on launching the UAE Centennial 2071 project "to prepare the nation for future generations", and the pandemic impact on youth, the theme of this year's Student Research Competition was: Empowering Future Generations for Digital Transformation & Beyond
This two-day contest was open to undergraduate and graduate students enrolled in universities in the UAE, GCC and neighboring Arab countries, who would like to present and share their research outcomes with their peers from the region. All students who have completed a significant scholarly or creative project were encouraged to register to present their work. Themes varied between:
Smart Technologies and Innovation (Engineering, Computer Science)
Business Administration and Entrepreneurship
Humanities and Social Sciences
Media, Art and Design
Education
Natural and Health Sciences
Covid-19 Impact
Examples of eligible projects included major classroom scholarly research projects, theses and dissertations, capstone projects, directed research, action research, literary analysis that reveals new connections and insights, creative works in art and design, and fellowship research.
The AUE SRC consists of a research paper initial submission and a short presentation competition of the research to a panel of judges, competition attendees and leading experts in the associated field including the SRC committee. Each presentation was followed by a brief question-and-answer session. The judges evaluated the novelty and significance of presented research, the quality of research methodology, knowledge in the addressed research area, the contribution of the research, and the quality of oral and visual presentation.
The AUE SRC received 115 submissions, 32 of them have been accepted for the final presentation after passing a strict review process conducted by internal and external reviewers. The acceptance rate of the AUE SRC submissions is 27%. Eight different awards have been granted to the best eight projects from 6 different universities. Two awards are given to Middlesex University in
Dubai, two to American University in the Emirates, and one for each of the following: Medical Gulf University, New York University Abu Dhabi, King Saud University at Riyadh Saudi Arabia, and Rochester institute of technology (RIT) Dubai.
General Chair: Prof. Marwan Al-Akaidi
Technical Program Chair: Dr. Mohamed Elhoseny
Technical Program Co-Chair: Dr. Nisren Shaya
Committee Members
Dr. Walaa Fouda
Dr. Luma Aldahery
Dr. Renny Castañeda
Dr. Houda El Mustapha
Ms. Shlagha Agarwal