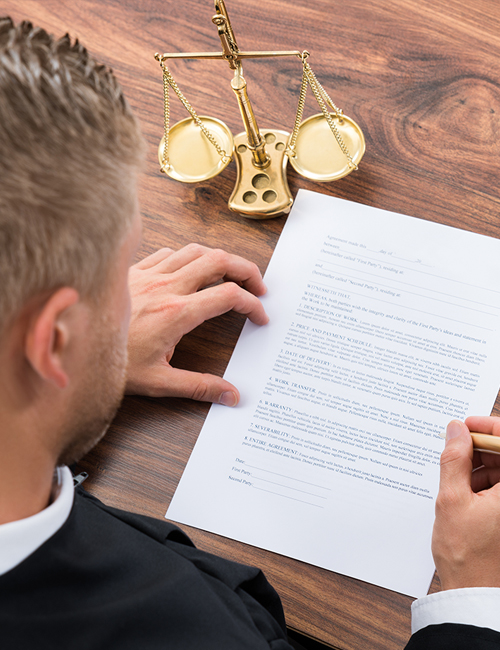 About Program
Program Goals
Program Learning Outcomes
About Program
This program was created in response to the needs of the job market, where arbitration has become an increasingly popular means of settling disputes. It should be noted that students lacking a Bachelor's degree in Law can still be admitted to this program, as well as regular Law graduates. Students coming from fields such as Contracting and Engineering are especially encouraged to apply.
This program qualifies graduates to work in the following fields/careers:
Arbitration
The Judiciary
Law
International Arbitration
Corporate Legal Advisory
Program Goals
Program Learning Outcomes
For graduate degree completion, graduate students must satisfy the following requirements:
Earn a minimum CGPA of 2.00 on a scale of 4.00.
Successfully complete all courses as described in the study plan.
The Degree Completion requirements must be met within the timeframe of the program.
Successfully complete the "Thesis" course.
The American University in the Emirates is licensed by the UAE Ministry of Education – Commission for Academic Accreditation |
caa.ae
Total Number of Credit Hours
Total (
Excluding Bridging Courses

)
Tuition (One Semester)
………
Approx. 42,000 AED
One academic year is two semesters
Admission (One Time)
………
3,500 AED
Last Updated on July 19, 2022
Bridging Courses
Core Courses
Free Electives
Thesis
Bridging Courses
7 COURSES | 19 CREDIT HOURS
Core Courses
Free Electives
Thesis
Sat – Sun | From 9:00 am – 12:00 pm
Sat – Sun | From 2:00 pm – 5:00 pm
Tue – Thur | From 5:00 pm – 8:00 pm
Mon – Wed | From 5:00 pm – 8:00 pm
Students can join anytime during the year and at the beginning of any block.
Core Courses
Thesis
Free Electives