Master in Criminal Science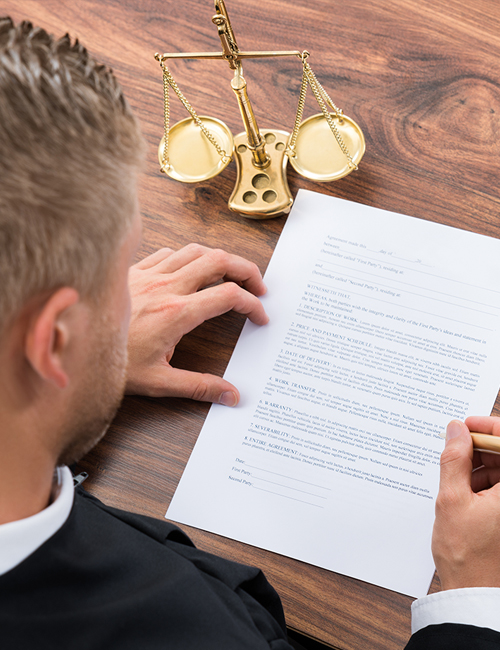 About Program
Program Goals
Program Learning Outcomes
About Program
This program specializes in one of the most important branches of law, and is characterized by its focus on topics related to criminal law. The specialization qualifies students to work in the field of investigations, public prosecutions, criminal courts, criminology and penal sciences.
Graduates from this program will be able to work in the following fields/careers:
Public Prosecution
The Judiciary
Legal Practice
Criminal Investigation
Program Goals
Program Learning Outcomes
For graduate degree completion, graduate students must satisfy the following requirements:
Earn a minimum CGPA of 2.00 on a scale of 4.00.
Successfully complete all courses as described in the study plan.
The Degree Completion requirements must be met within the timeframe of the program.
Successfully complete the "Thesis" course.
The American University in the Emirates is licensed by the UAE Ministry of Education – Commission for Academic Accreditation |
caa.ae
Total Number of Credit Hours
Tuition (One Semester)
………
Approx. 42,000 AED
One academic year is two semesters
Admission (One Time)
………
3,500 AED
Last Updated on August 9, 2022
Core Courses
Free Electives
Thesis
Core Courses
7 COURSES | 21 CREDIT HOURS
Free Electives
Thesis
Sat – Sun | From 9:00 am – 12:00 pm
Sat – Sun | From 2:00 pm – 5:00 pm
Tue – Thur | From 5:00 pm – 8:00 pm
Mon – Wed | From 5:00 pm – 8:00 pm
Students can join anytime during the year and at the beginning of any block.
Core Courses
Thesis
Free Electives
Associate Professor / Program Director -
Master in Criminal Sciences