AUE Participates in Dubai Fitness Challenge
November 5th, 2017 - November 6th, 2017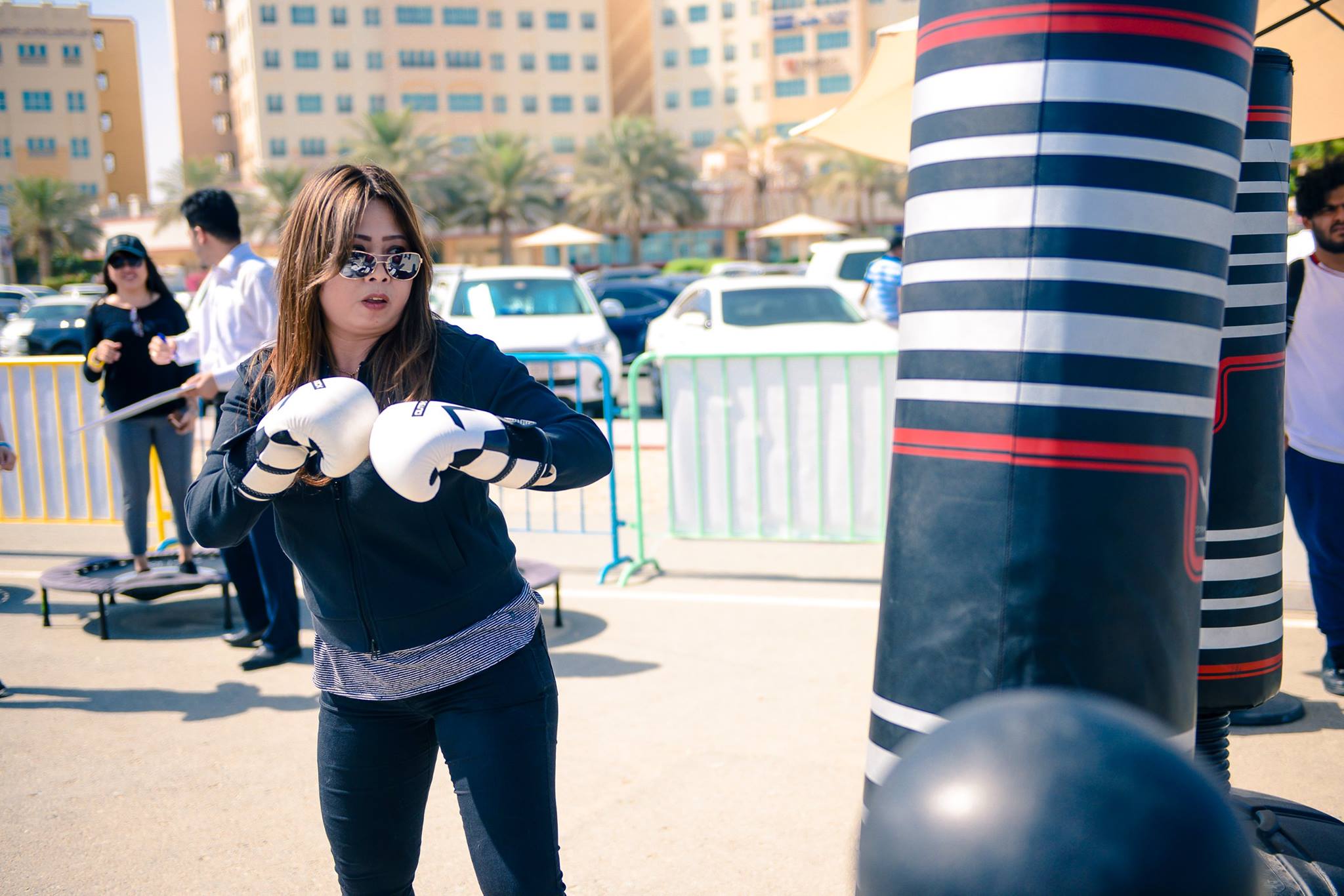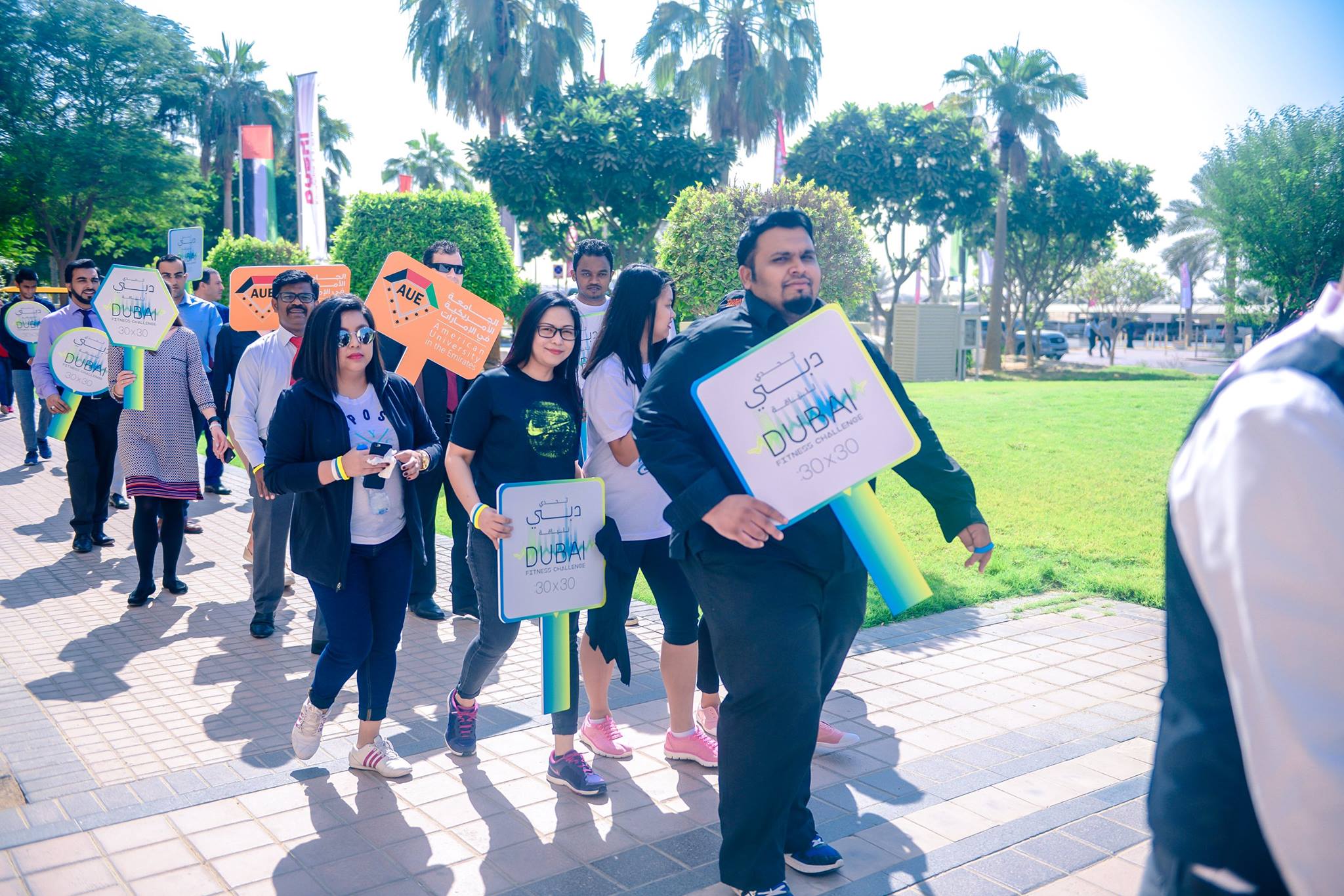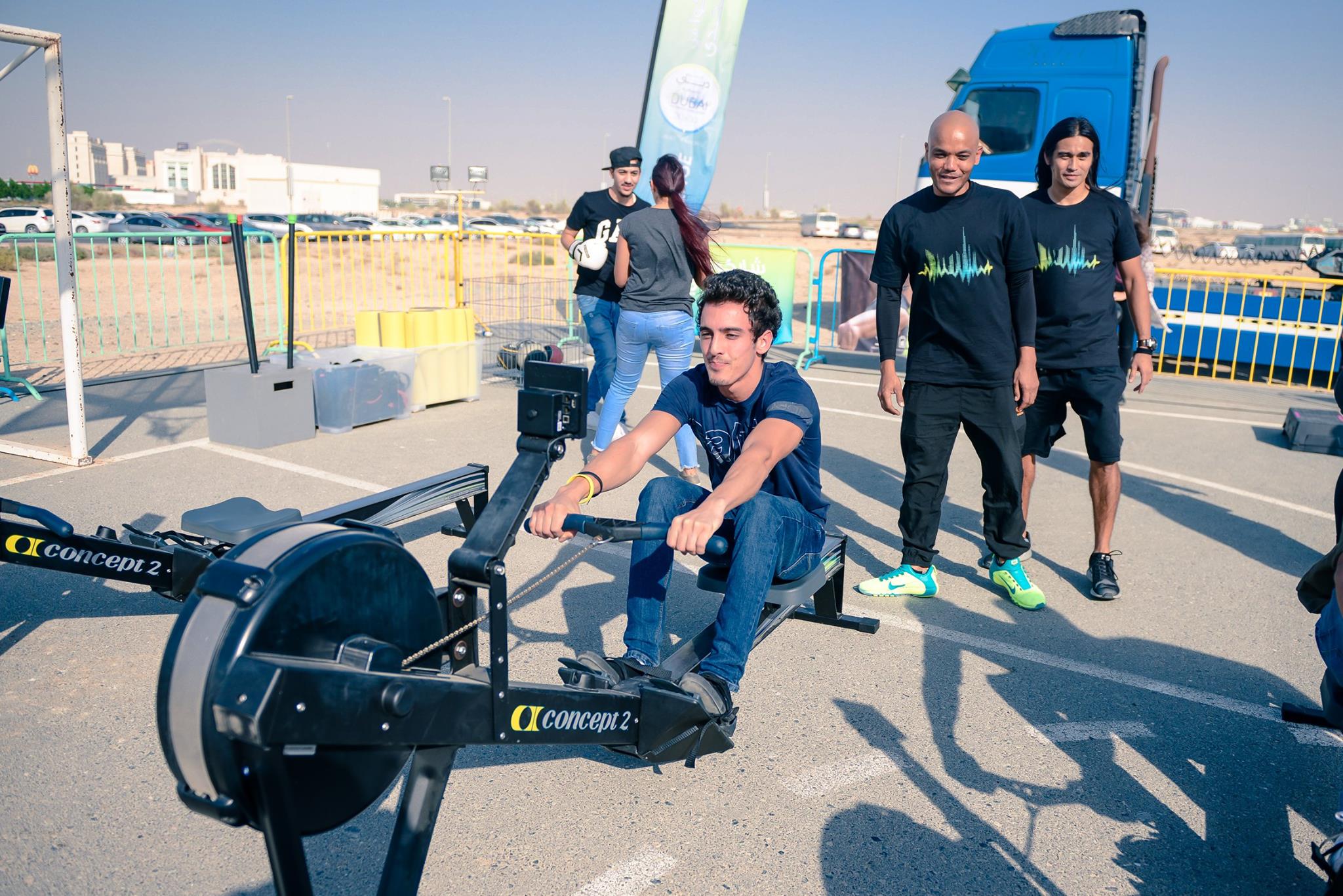 As part of the Dubai Fitness Challenge, The American University in the Emirates had participated in numerous challenging activities organized by the Academic International City that took place in the city's basketball court, during the 5th and 6th of November.
The fitness initiative aimed to get the faculty, students and staff to move from their desks and get more active for at least 30 minutes. The event was led by the president of the university who encouraged all his AUE family members to be part of the challenge and take action in participating in the different activities provided by the Dubai Fitness Challenge Committee.
The Challenge started with a tour around the Dubai International Academic City from the university's building to the basketball court of the city where the event took place. Students, staff, and faculty got the opportunity to discover and use various sports facilities, also professional trainers were present to provide the participants with assistance on how to exercise and use each tool properly.
Under a dynamic atmosphere, the AUE's family experienced delightful mornings that reflected good vibes and energy. Cycling, boxing, and jumping were some of the activities that the participants took part of to embrace their fitness in a comfortable space.
The initiative was set to make everyone regardless of their age, gender, or fitness level gather in one place and get involved in fitness challenges to move toward a healthier more energic life.