Become a master of conflict resolution with our Master in Arbitration program. Delve into the art of alternative dispute resolution, learning negotiation techniques, mediation skills and arbitration procedures. Develop the expertise to facilitate peaceful resolutions in legal, commercial and international disputes. With this program, you will be well-prepared for a career as an arbitrator, mediator, conflict resolution specialist, or legal consultant. Join us and become a catalyst for harmony, ensuring fair and just resolutions in a rapidly changing world.
Meeting needs of the local and regional market for experts and specialists in the various fields of Arbitration. 
Developing the scientific research in the field of Arbitration in accordance with the legal rules valid in UAE through supporting the Master's theses, and emphasizing on comparative analytical studies.
Establishing a legal center specialized in Gulf legal studies in the field of Arbitration to contribute to preparation of Master's students in this field. 
Supporting the field of Arbitration and making the academic program as the axis of the Arbitration development in UAE and GCC countries through providing consultations, holding academic and occupational conferences for the stakeholders within the social service framework.
Program Learning Outcomes
Explain the knowledge related to the Arbitration in a deep and comprehensive way in addition to the relevant knowledge.
Use the contemporary knowledge of the scientific research so as to become a pillar for constructive critical thinking and familiarity with the recent developments within the arbitration framework, occupational practice, and knowledge production in order to find new concepts and solutions for the new emerging challenges.
Analyze the relevant issues in light of the scientific reality, to find creative solutions and suggestions related to the academic and occupational fields, and to create new concepts in the arbitration through integrating other cognitive fields.
Apply the acquired skills in the field of dispute resolution by way of Arbitration, through refining skills that reflect thinking and analyzing capabilities in a high degree of independence.
Develop the ability to take responsibility and independent performance by making decisions, taking into account the study of professional ethics.
Creates methods that support to initiate and lead the teamwork.
Propose new methods for taking appropriate decisions making into account unpredicted data
Total (
Excluding Bridging Courses

)
Total Number of Credit Hours
Accreditations
The American University in the Emirates is licensed by the UAE Ministry of Education – Commission for Academic Accreditation |
caa.ae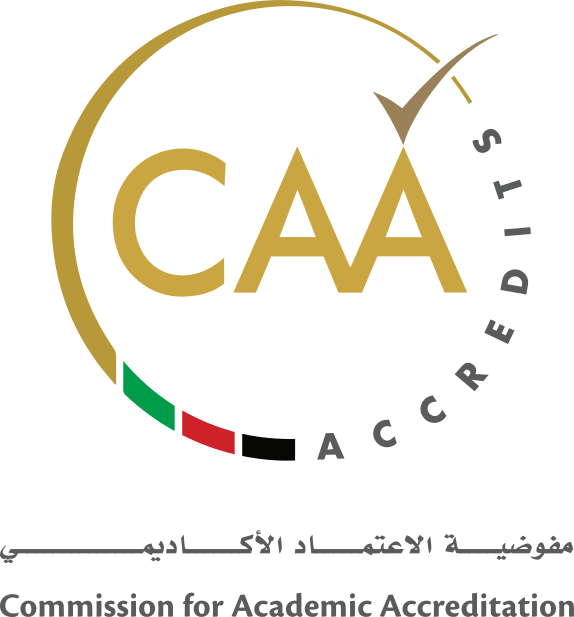 Prof. Amer Al-Fakhoury
Professor / Dean
Prof. Raad Adham Al Sammarraie
Professor / Program Director – Masters of Intellectual Property
Dr. Qusay Al Falahi
Associate Professor / Program Director – Master in Arbitration
Dr. Ehab Alrousan
Associate Professor / Program Director - Master in Criminal Sciences
Dr. Naser Al Sherman
Associate Professor / Department Chair – Bachelor of Law
Dr. Dorsaf Arfaoui
Assistant Professor / Program Director - Professional Master In Sports Law
Prof. Inas Al-Khalid
Professor
Dr. Mahir Albana
Associate Professor
Dr. Hatem Adela
Associate Professor
Dr. Ayman Al-Hawawsheh
Associate Professor
Dr. Khalid Alshoha
Associate Professor
Dr. Ahmed Eldabousi
Associate Professor
Dr. Luma Aldhaheri
Associate Professor
Dr. Farouq Al-Shibli
Associate Professor
Dr. Raed Faqir
Associate Professor
Dr. Zainab Dahham
Assistant Professor
For graduate degree completion, graduate students must satisfy the following requirements:
Earn a minimum CGPA of 3.00 on a scale of 4.00.
Successfully complete all courses as described in the study plan.
The Degree Completion requirements must be met within the timeframe of the program.
Successfully complete the "Thesis" course.
Take the next step towards you future career.