If you are passionate about making a difference in the lives of individuals with special needs, our Bachelor of Education – Special Education program is your path to becoming an exceptional educator. Gain a deep understanding of inclusive education, special needs assessment, behavior management and instructional strategies. Develop the skills to create inclusive learning environments that cater to diverse needs. Upon completion of this program, you willl be prepared for a fulfilling career as a special education teacher, inclusion coordinator, behavior therapist, or educational consultant. Join us and become an advocate for inclusive education, empowering individuals with special needs to reach their full potential.
Offer quality and career-oriented academic programs with specialized coursework and practical application to fulfil market demands in the education field

Prepare students to become professionals in their chosen fields with the skills needed to meet the demands in the field of education.

Show ethical, professional, and social qualities.

Be an effective member of the community and make positive contributions to the society

Develop critical thinking and reasoning skills to evaluate information, solve problems, and make sound decisions
Program Learning Outcomes
Demonstrate thorough understanding of the models, theories, and philosophies in the field of special education.

Design pedagogically appropriate measures for students with special needs.

Apply effective teaching skills for diverse learners.

Demonstrate and articulate the use of educational technology (ICT) in a class to contribute to a positive learning environment for inclusive education and enrich educational systems in the region.

Manage a culturally responsive learning environment that support diversified learning styles and are based on ethical practices.

Establish and promote appropriate learning experiences for students with disabilities and talents.
Prior to their enrollment in the program, students applying for Bachelor of Education must sit for the placement test related to the program, failure to successfully passing the placement test, they are required to enroll in the following courses:
Passing the Placement Test
Passing the Placement Test
(*) Students must pass the English Proficiency.
General Education Courses
Total Number of Credit Hours
Accreditations
The American University in the Emirates is licensed by the UAE Ministry of Education – Commission for Academic Accreditation | 
caa.ae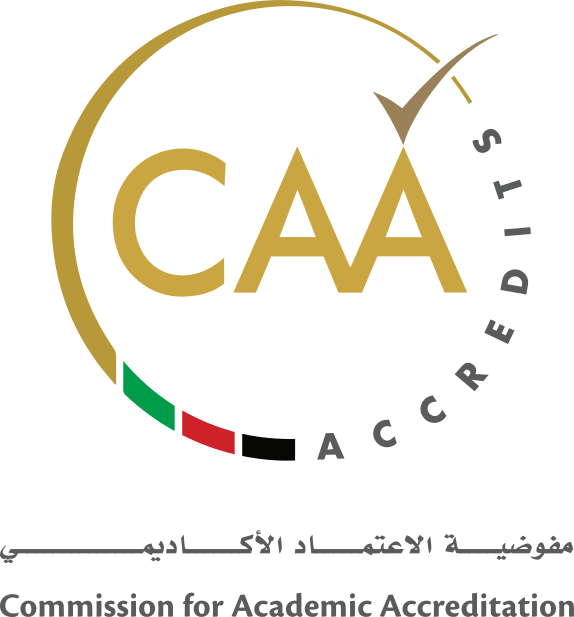 Prof. Mohammed Aboelenein
Professor / Dean
Dr. Hazim Aal Ismail
Assistant Professor / Department Chair of Special Education
Dr. Wael Ali
Assistant Professor / Manager of Counseling & Disability
Dr. Nisrine Shaya
Assistant Professor, College of Education, Manager of Quality Assurance
Dr. Sabina Akhter
Assistant Professor
Dr. Nahla Moussa
Assistant Professor
Dr. Mirna Saad
Assistant Professor
Ms. Hala Bukhari
Instructor
Mr. Umer Sarhan
Instructor
Mr. Sobhi Khaled
Instructor
Mrs. Amani Yassine
Instructor
Mr. Michael Doyle
Instructor
Ms. Hebatalla Elbahwashy
Instructor
Mr. Tariq Saali
Instructor
Ms. Layal Hmaidi
Instructor
Mr. Jehad Mousa
Instructor
Ms. Karoline Molaeb
Instructor
For Admission Requirements for Freshman students (those who have just completed high school and have never attended an Institute of Higher Education before) click here
For Admission Requirements for Transfer students (those who have studied at another higher education institution and would like to transfer their credits to AUE) click here
For Admission Requirements for Visiting students (those who are currently enrolled in a different higher education institution and would like to take some courses at AUE as part of the study plan of their home university/college

)

 click here
Take the next step towards you future career.