Assistant Professor, College of Media & Mass Communication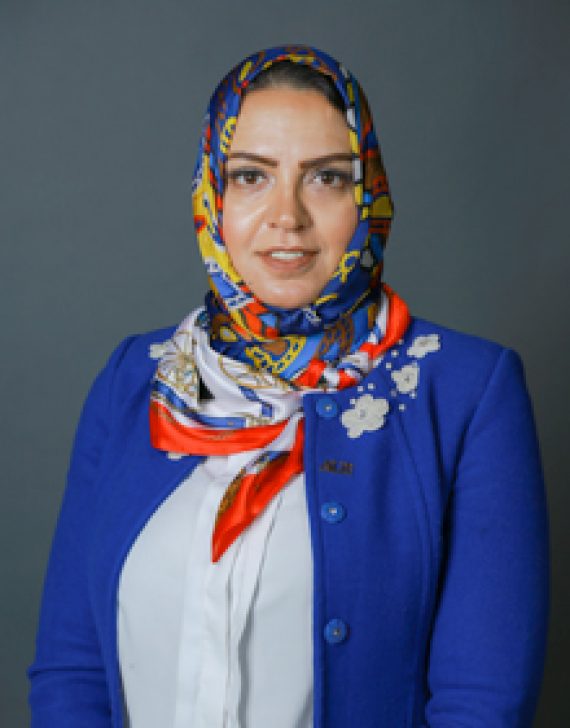 Dr. Mona Ali Abdelrahman is an Assistant Professor at College Media and Mass Communication. She is participated in many international conferences and has published articles in SCOUPS in public relations and digital marketing, she has Experience in the academic teaching more than 13 years , she held various leadership positions across different universities . At Higher International Institute of Media, El Shorouk Academy As Head of Media Marketing Department & public relations , Assistant Professor, College of Mass Communication , Ajman University, and Assistant Professor of Public Relations and Advertising at the Canadian University of Dubai, Media Department , Assistant Professor of Public Relations, Emirates College of Technology, Abu Dhabi. she also Chair of the Protocol Committee, Ajman University , Coordinator, the Festival of Creativity, College of Information, Ajman University, May 2017, Member of the Events Committee at Ajman University ,Advisor Marketing Committee , Coordinator for female students of the Faculty of Information at the graduation ceremony of Ajman University, Chair of the Organizing Committee at the Shorouk Academy Director of the Media and Public Relations Unit at the Higher International Institute of Information in Al-Shorouk, Trainer and lecturer at the Oriental Institute of Applied Sciences 2007-2009, Director of Public Relations, Inter Gulf Tourism Company, Cairo 2002-2006 and Certified international trainer in media, public relations and human development 2009-2020.
Dr. Mona has a Membership in professional societies as Adviser to the Regional Director of the United Nations for a just and comprehensive peace in the Middle East, 2018-2020.
A member of the International Peace and Friendship Organization in the Kingdom of Denmark and Sweden, 2019-2020.
Ambassador of the German International Development and Peace Organization, 2019-2020.
General Coordinator of the Arab Federation for Public Relations and Human Investment, 2013-2016.
International coordinator at the Arab Federation for Public Relations and Human Investment, 2017-2020.
Dr. Mona Abdelrahman holds a PhD in public relations -Cairo University-Mass communications College, 2011.
Alma Mater: Cairo University, Zagazig University