Assistant Professor, College of Business Administration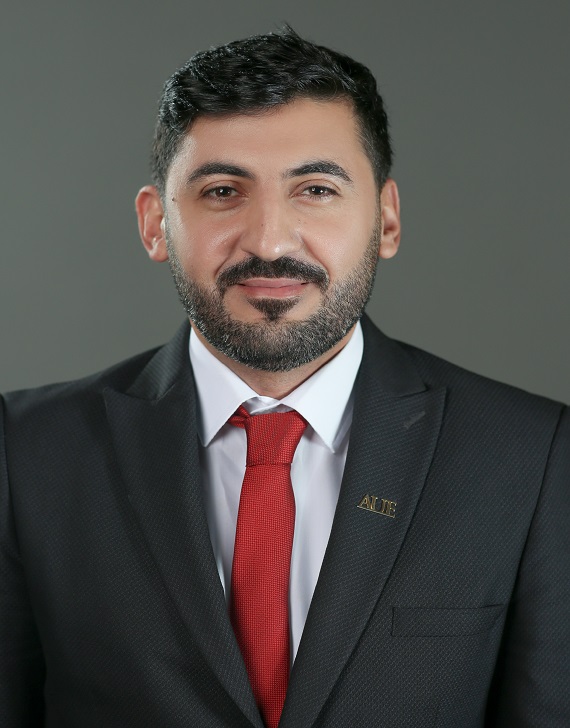 Dr. Khaled Qasem Bataineh is an Assistant Professor at the American University in the Emirates. Prior to joining the AUE, Dr. Bataineh worked as an Assistant Professor of Finance in the Department of Banking and Financial Sciences at Yarmouk University in Irbid - Jordan, he also served as Teaching Associate at The University of New Orleans in Louisiana- United States of America between 2018 and 2021. Moreover, he worked as a Full-Time Lecturer of Finance at Yarmouk University between 2014 and 2017. In addition to academic work, he worked as a Registration Assistant and Senior Registration Assistant at The United Nations High Commissioner for Refugees (UNHCR) in Irbid - Jordan between 2013 and 2014.
Dr. Bataineh has a strong knowledge in macroeconomic policy, econometrics, oil markets, currency markets, financial markets, and investments at the national and regional levels. his broad research interests are in econometrics, finance, and statistics, with a particular focus on financial econometrics. he conducted research in the area of mergers and acquisitions, corporate finance and investments, banking, and monetary economics. he also has strong data analytics skills and knowledge of various statistical tools for analysis, modeling, and inference. Dr. Bataineh won the Best Paper Award in the International Interdisciplinary Business-Economics Advancement Conference for the paper co-authored by Prof. Dr. Moh'd Mahmoud Ajlouni (Effect of Risks in Earnings Components on Cost of Equity: Evidence from Jordan), 2016, Miami, Florida, USA. Dr. Bataineh holds a bachelor's and master's in Finance from Yarmouk University in Irbid Jordan, MS in Finance, and a Ph.D. in Financial Economics (Finance) from The University of New Orleans in Louisiana, USA.