P.O. Box: 503000, Dubai, UAE
Phone:+971 4 4499713
Email: [email protected]
Google Scholar:
Research Gate: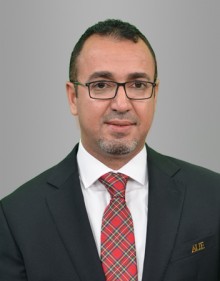 Area of Research Interest
Bank's Operations, International Commercial Arbitration, Arbitration
Electronic Trade Secrets, Arbitration in FDIC contracts and Research in digital drugs.
Digital drugs between fact and fiction
Illegal competition and its impact on the national economy
Methods of refugees' protection
Publishing Research:
Multilateral Arbitration.
Arbitration Agreement.
Terms and conditions of the International Center for Settlement of Investment Disputes
"Under the Settlement Agreement of Investment Disputes between Countries and Citizens of other Countries"
Under Publishing:
The Legal System to Hold the Financial Dependence (comparative study).
Legal Protection of Trade Secrets (comparative study.