Assistant Professor, College of Computer Information Technology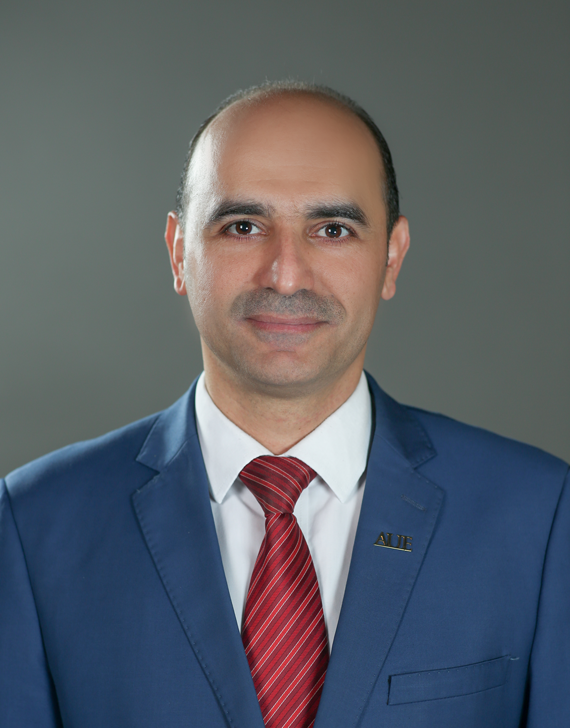 Dr Ibrahim Abu AlSondos is an Assistant Professor of Knowledge Management at the American University in the Emirates (AUE). Before joining the College of Computer Information Technology at AUE, Dr AlSondos held various academic management positions, including Program Director for the Bachelor of Business Intelligence at the Middle East University (MEU) and Program Director for the Bachelor of Management Information Systems at the Applied Science University.
Dr AlSondos holds a PhD in Knowledge Management from University Utara Malaysia and a master's in Management Information Systems from the University of Banking and Financial Sciences, Jordan. He also holds a bachelor's degree in Management Information Systems from Al-Zaytonah University, Jordan. Dr AlSondos' research interests are related to Knowledge Management, Knowledge Management Systems, E-Commerce, E-Business, Decision Support Systems, Customer Relationship Management Systems, IT-Business Strategic Alignment, E-Learning, Mobile Commerce, and Human Resource Management Systems. Dr AlSondos has published 23 research papers in reputed journals and presented at conferences on the above-mentioned topics. He has conducted many workshops and training sessions both in Jordan and abroad. In addition, Dr AlSondos has supervised over 20 master's theses on Knowledge Management, E-Commerce, and Business Management topics. Dr AlSondos has taught various subjects at graduate and undergraduate levels at the business colleges of several international academic institutions. He also extensive experience in leading the creation, design, and implementation of many professional training courses, as well as many graduate and undergraduate academic programs.